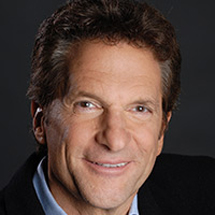 Peter Guber
Entrepreneur Keynote Speaker, Chairman and CEO of Mandalay Entertainment Group, Championship NBA Team Owner, and #1 NYT Bestselling Author
Traveling From
California
X
Program Descriptions
Leading In Uncertain Times
Leaders in uncertain times cannot wait for a return to "normalcy." This is not the moment to be risk averse. You must be an agent of change or you'll soon find yourself and your organization in a permanent state of "dormancy."

Achieving success in today's high-consequence, highly uncertain, and rapidly-changing world requires that leaders be adept in living and acting out of their comfort zones. Organizations must keep a keen eye for incremental change, but leadership must look for exponential opportunities.

Through Peter Guber's four decades of business experience across diverse industries, he's organized certain F.A.C.T.S. that are crucial to leading and succeeding in uncertain times. Be motivated by a renowned leader who knows how to gain and sustain competitive advantage during times of uncertainty.

Tell to Win – The Power of the Purposeful Story
Stories are a misunderstood, misused, and underutilized asset in business. The ability to tell a purposeful story well can be a highly powerful professional tool that can propel success for anyone in any industry. In this entertaining, enlightening and informative presentation, "StoryMan" Peter Guber shares his methodology of how to employ purposeful storytelling to sell more products/services, rebrand your product or company, lead more persuasively, manage more effectively, inspire greater creativity, and foster deeper collaboration.

Creating Your Winning Team
What is the secret sauce behind…
Turning an NBA franchise from worst to first and winning 3 championships in 4 years?
Building world-class stadiums and venues?
Rallying an enterprise to embrace a new technology?
Producing Academy Award-winning movies?

The secret sauce is building a winning team. Few create high performance, winning teams in diverse industries with repeated success like Peter Guber.

Rich in stories spanning his vast career as a successful executive and entrepreneur, Guber reveals three core navigational stakes critical to define, design, create, and implement a winning team: a robust culture, a tolerance for risk, and the ability for every member to articulate the promise, process and product.


Why Book Peter Guber?
With over 40 years of experience that has propelled him to success as an executive, entrepreneur, TV personality, professional sports team owner, and bestselling author, Peter Guber has honed the all important skills of motivating employees, building winning teams, magnifying creativity, and enhancing communication.


As one of the most sought after speakers in business, Peter regularly shares his insight, experience, and guidance with some of today's most forward thinking organizations.


Peter Guber's career has been fueled by curiosity and personal reinvention. A successful executive and entrepreneur in various industries, Peter has deep strategic and operational experience with universal application.
Peter Guber is Chairman and CEO of Mandalay Entertainment Group. Prior to Mandalay, Guber was Chairman and CEO of Sony Pictures Entertainment, Chairman and CEO of Polygram Entertainment, Co- Founder of Casablanca Record & Filmworks and President of Columbia Pictures. Guber produced or executive produced (personally or through his companies) films that garnered five Best Picture Academy Award nominations (winning for Rain Man) and box office hits that include The Color Purple, Midnight Express, Batman, Flashdance, The Kids Are All Right and Soul Surfer.

Chairman and CEO of numerous multi-national corporations spanning various industries Mandalay's most recent theatrical release, The Birth of a Nation, premiered at the 2016 Sundance Film Festival and swept the two top prizes – the U.S. Dramatic Audience Award and the prestigious U.S. Dramatic Jury Award.

Peter Guber is Operating Owner and Co-Managing Partner of the Golden State Warriors (2015 and 2017 NBA Champions), an Owner of the three-time National League West Champion, Los Angeles Dodgers, and an Owner and Executive Chairman of Major League Soccer's Los Angeles Football Club (LAFC). He is Owner and Chairman of Dick Clark Productions a leading independent producer of television programming including such perennial hits as the American Music Awards, Golden Globe Awards, and So You Think You Can Dance. He is Chairman of Mandalay Sports Media and Chairman of the Strategic Advisory Board and an investor of NextVR. Peter Guber is Owner and Co-Executive Chairman, with Ted Leonsis and Jeff Vinik, of the new esports ownership group, aXiomatic, which purchased the controlling interest in Team Liquid, one of the most successful global esports franchises. Peter Guber is also a member of the University of California Board of Regents and has been a full-time professor at UCLA for the past 40 years.

Peter Guber is a noted author with works including Shootout: Surviving Fame and (Mis)Fortune in Hollywood, which became a 7-year television series on AMC which he hosted. He wrote the cover article for the Harvard Business Review titled, The Four Truths of the Storyteller. His most recent business book, Tell To Win – Connect, Persuade, and Triumph with the Hidden Power of Story, became an instant #1 New York Times bestseller.
Books

Shoot Out

The Art of the Tell