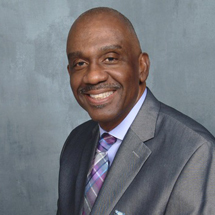 Reggie Selma
CNN's First African-American Photojournalist Assigned to the White House
Traveling From
District of Columbia
X
Program Descriptions
Leadership:
As a former CNN photojournalist assigned to the White House.

Reggie Selma has traveled the world filming every United States president from Reagan, Bush, Clinton, Bush, and Obama.

Witnessing firsthand the leadership it takes to govern a nation, and influence the world.

Humor:
Laughter is the first sign of trust.
Laughter is also a form of wellness.
As we've heard all of our lives, "Medicine is good for the soul." It's also good for the workplace.
This presentation ensures that your audience laughs.
Why Book Reggie Selma?
As a CNN Cameraman assigned to the White House, Selma shares a unique behind the scenes look of the most powerful man on earth and how they governed.


This presentation will transfer to your leaders, managers, employees, and any organization
For more than 30 years, Reggie was one of CNN's most dedicated and knowledgeable photojournalists. He has traveled extensively across the globe, filming every U.S. president from Reagan to Obama, as well as covering numerous proceedings in Congress. In 1982, Reggie became CNN's Washington, D.C. Bureau's First African-American cameraman assigned to the White House.

He's worked with and alongside some of journalism's finest reporters from the likes of Bernard Shaw and Wolf Blitzer to Anderson Cooper and Katie Couric, just to name a few. Reggie has documented countless historical events, covering some of the most iconic leaders of our time: Nelson Mandela, Mother Teresa, Pope John Paul II and a host of many others.

After a long and successful career behind the lens, Reggie has now stepped in front of the camera, as humorist/ keynote speaker, to give a unique, behind the scenes peek into the world of the White House, prominent global leaders, as well the inner workings of the media and celebrities, a rare glimpse that very few get to see. His expertise gives the audience a sense of true conviction and value, an entertaining presentation, and an assured understanding of what he's observed. Reggie knows firsthand what it takes to be a true leader, having learned from some of history's most influential figures.

Reggie Selma's presentation will be a fantastic match to help you create a humorous and engaging program that your group or organization would love to attend, and one they will surely talk about afterwards.