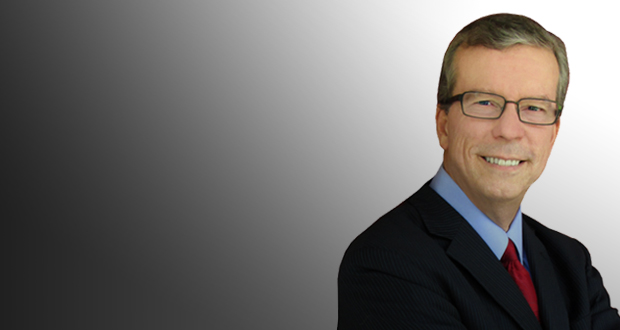 Richard Hadden
Employee Engagement, Leadership, Recruiting, and Retention
X
Program Descriptions
Your People... Your Profit
Based on the book, Contented Cows Give Better Milk, this is not your average "leadership" speech. The Contented Cows keynote presentation helps leaders make the connection between the work environment you create…and your organization's profitability.

Rebooting Leadership
Based on Richard's newest book (written with Bill Catlette and Meredith Kimbell), the Rebooting Leadership keynote is a hard-hitting, practical presentation on leadership in the "new world", a world where all the rules have changed, the "deal" in the workplace has been turned on its head, trust is at a low point, and speed is the key differentiator among competitors. While the fundamentals of leadership have not changed, the way we practice those fundamentals must reflect today's new realities.

"The Oomph Factor: Making the Extra Mile the Best Part of the Trip"
In this program, I talk about what some of the most successful women and men do every day to keep their organizations thriving, and growing in the right direction. I'll lay out a series of specific traits I've observed in people I call "Extra Milers" – those who routinely go above and beyond in pursuit of their organization's mission. These people:

· Know that "just because you don't have to… doesn't mean you shouldn't."
· Compete with the competition – NOT themselves
· Care about each other as people
· Treat every performance like "opening night"
· Don't worry about whose job it is, whose fault it is, or who gets the credit

Through impactful stories, humor, activities, and practical application, I'll help the people in your organization make the Extra Mile the best part of the trip!

The Journey Thus Far: Foundations for a Fabulous Future
Celebrate, recognize, energize, and reward members of your winning organization. Designed for award and recognition events, milestones, annual meetings, or entering a new era in your organization's history. This is your story. Using information gathered through indepth research from your organization, we'll take a look at your past, and what it took to get where you are today. we'll present the current-day challenges facing your industry. Then we'll combine the two to project the exciting future that lies ahead. Using music, photography, an exciting customized multi-media presentation, and something I call "The View Through The Rear-View Mirror", I'll leave your group excited, inspired, and moved to achieve even greater successes.

Leading Through the Storm: Uncertain Times Demand Extraordinary Leadership
Organizational leaders around the world are struggling to manage the fear and uncertainty their workers are experiencing as a result of the current global economic difficulties. "Leading Through the Storm" is a message of hope, of realism, of optimism, and of practicality. This inspirational presentation provides specific tips and ideas to help you lead successfully in an uncertain economy, and to get the most from an enthusiastic and engaged workforce.


Why Book Richard Hadden?
Talks about the connection between Employee Engagement and your organization's business results. The bottom line impact of creating a focused, engaged, and capably led workforce. Also, wining the war for talent, recruiting and retention strategies and tactics.
Richard Hadden is a Certified Speaking Professional with a focus on Employee Relations and Creating a Great Place to Work. He is the co-author of Contented Cows Give Better Milk: The Plain Truth About Employee Relations and Your Bottom Line.

Education


Master of Business Administration from The University of North Florida, Jacksonville.


Bachelor of Science in Management from Jacksonville University.

Professional Designation

Richard has earned the Certified Speaking Professional (CSP) designation, the highest earned designation in the speaking industry, conferred by the National Speakers Association, and held by fewer than 7% of its members.

Career

Richard Hadden was a manager for a large savings and loan association in the 1980's. He learned computer programming and worked as a programmer and systems analyst in the field of multi-user microcomputer software, before the advent of PC's. He was Director of Product Development for a software house in North Florida before starting his own software consulting business in 1986.

While consulting, he taught software design, principles of management, and international economics at Jacksonville University. He began working as a trainer and consultant to corporations and left the university in 1991.

Since 1990 he has delivered keynote presentations and training programs for more than 500 audiences throughout the US, Canada, Australia, the Caribbean, and Europe.

Personal

Richard is an 8th-generation Floridian, and a native and lifelong resident of Jacksonville, Florida. He and his wife Christine, have two children.