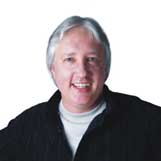 Richard Hawk
The World's Leading Expert on Making Safety Fun!
Traveling From
Pennsylvania
X
Program Descriptions
Crackerjack Coaching
The best safety and health professionals don't just tell employees to "do this" and "don't do that." Instead, they use coaching techniques that inspire people to excel, and when necessary they counsel them without causing resentment. During this fun and interactive talk, Richard will reveal what exceptional safety leaders do to stimulate world-class safety performance and coaching. Attendees will learn valuable skills that allow them to be a "Crackerjack Coach" - a coach with marked excellence.

Mindfully Safe
Improve safety performance by paying better attention Being mindful helps you pay better attention to what you're doing and improves your ability to avoid hazards. Time Magazine call it "the science of finding focus in a stressed-out multitasking culture.

You Power!
Using your personal energy to stimulate world-class safety performance
Discover habits and skills that will make you a more powerful safety leader. You'll learn how to spread your personal energy throughout your company and community to make good things happen. You'll leave with the YOU POWER! know-how to improve your companies' safety performance.

The Future Of Safety
A Hawk-Eye View of New Trends on the Safety Horizon
During this insightful presentation, Richard Hawk shares what is on the horizon for the safety and health field and how you and your company can take advantage of emerging trends. Richard's work with dozens of companies in a wide array of industries every year allows him to see firsthand what is new, what is developing and what isn't working with respect to safety. Don't get left behind! Find out everything you and your team need to know to keep your safety program on the leading edge.

Great Leaders Make Safety Fun!
Using Your Influence to Create a Vibrant Safety Culture
Leaders at Southwest Airlines, Google, Raytheon and other world-class companies know that when employees are in a good mood and enjoy their work – in other words, having FUN– they perform better. That means they make fewer mistakes and have fewer accidents. In this engaging program, leaders will learn how to leverage their influence to reduce employee apathy, encourage safe behavior and instill a stronger team spirit. Participants will discover new ideas they can put into action right away to create safety campaigns employees will love.

Bring It On Home!
Powerful Inspiration for Living a Safe and Healthy Life
According to the National Safety Council, "U.S. workers are safer on the job than in their homes or communities. Nearly all of workers' unintentional fatalities and more than 70 percent of disabling injuries occur off the job. For every two workplace injuries, there are five off-the-job injuries." During this engaging and convincing presentation, Richard Hawk moves audiences to change their day-to-day habits while they are away from the job. He offers practical, easy-to-remember tips and techniques to replace dangerous and unhealthy habits with behaviors for a safer and healthier life. Safer habits at home lead to safer habits at work.
The Leading Expert on Making Safety Fun
It's rare to find someone who is both a safety professional and an entertaining speaker and trainer. Richard Hawk has been in the safety and health field for more than 30 years. He spent 15 of them as a safety professional in the nuclear industry and as a safety advisor on constructions projects. Richard's background also includes theater, where he toured with acting companies and wrote a musical which was produced by Emerson College in Boston. His depth of knowledge and extensive experience make for content-rich, behavior-changing learning programs that are truly "fun."

Safety Expert
Richard holds numerous safety and technical certifications from various organizations including the National Safety Council (NSC), the Institute of Nuclear Power Operations (INPO), and The National Registry of Radiation Protection Technologists (NRRPT). He stays on the leading edge of the safety industry through his interactions with thousands of leaders in hundreds of organizations in a wide array of industries. These include energy, manufacturing, chemical, construction, healthcare, technology, retail, food services, transportation, government, and education.

Safety Industry Author
Since 1999, Richard's bi-weekly Safety Stuff e-zine acts as a clearinghouse for the best ideas from thousands of safety professionals around the globe. He is the author of four popular books: Spice It Up! 52 Easy Ways Turn Your Safety Meetings From Bland to Grand, The Safety Leader's Guide Book, Just Imagine!, and 250 Super Bright Safety Meeting and Promotional Ideas. His articles are regularly published in safety magazines, and he is a monthly columnist for the U.S. national safety magazine —Safety & Health.

Safety Speaker, Trainer, and Coach
Richard has a talent for connecting with people from diverse backgrounds and industries. His experiences as a union and nonunion employee, manager, safety leader; and now successful business owner, give him the insight to relate to people at all levels, from new employees to CEOs, truck drivers to scholars.

He has been a featured speaker at international conventions for Fortune 500 companies' safety leaders; he's presented to engineers and plant managers in India and Dubai, Canadian CEO's as well as Japanese technicians. He has been a popular keynote speaker three times at the NSC's Annual Congress & Expo, the largest annual safety convention in North America.

Richard is an avid pool player and an accomplished musician and songwriter. He lives in Southern New Jersey with his wife, Jackie.
Books

Spice It Up !