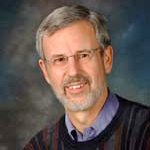 Rick Maurer
Change Without Migraines
X
Program Descriptions
The Magic List
What is it that makes change work in an organization? You might be surprised how simple it is, and how people miss the mark entirely by not knowing about one rarely-used practice. This presentation demonstrates just how important the list is -- and how easy it is to use. Your group could easily begin to apply what they've just learned before they ever leave the conference room.

Change without Migraines
Your audience will be inspired and entertained by Rick's energy-infused keynote. An engaging and passionate professional change management consultant and speaker, Rick Maurer delivers insightfully to small and large groups of senior executives, middle managers and staff levels. He has worked with business leaders from a variety of companies throughout the world including major Fortune 500 companies, as well as private companies and nonprofits.
Rick Maurer works with leaders who want to accelerate the implementation of major changes - and with people who need to build commitment to those changes.

Rick's approach to leading change is unique. Knowing how to work with resistance is key to turning skepticism and opposition into support for major new initiatives. If leaders understand resistance they can often avoid it before it occurs - or get things back on track when a change is about to derail. John Loose, former chairman and CEO of corning said, "said "Beyond the Wall of Resistance, captures the primary impediment to successful reengineering implementation - employee resistance to changing from old ways to new ways. It is a practical guide on how to turn a resisting organization into one that actively embraces change."

Rick works closely with clients to develop and adapt change management strategies that will work in their unique culture. His clients have included Deloitte & Touche, Fannie Mae, Freddie Mac, AOL, IBM, Syngenta, Charles Schwab, Verizon, National Education Association, NASA, Tulane University Hospital, Kaiser Permanente and many government agencies.

Due to the popularity of his books, Why Don't You Want What I Want?, Beyond the Wall of Resistance, Building Capacity for Change Sourcebook, and Feedback Toolkit, Rick's opinion has been sought by CNBC, NBC Nightly News, The Wall Street Journal, Investor's Business Daily, Fortune, USA Today, The Economist, Industry Week, Nation's Business and many trade.