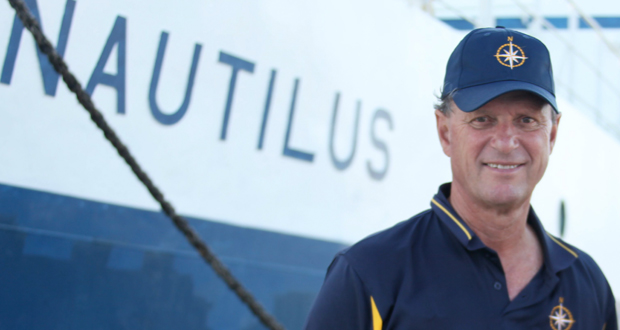 Robert Ballard, PhD
Distinguished Oceanographer, Discovered the Titanic Wreckage
Traveling From
Connecticut
X
Program Descriptions
Living the Dream
In his talk, through the use of stunning high quality images and personal accounts, Dr. Ballard will present his most recent work in deep water exploration and the technology of tele-presence. He discusses motivating people to think outside the box, learning how to deal with failure-that failure is just a step along the way to success, motivating children to choose careers in math, science and engineering; and how to live your dream.

Deep Sea Exploration
Dr. Ballard uses the emerging science of deep-water exploration and advances in technology to share his findings from numerous expeditions where he searched for, located and document sites of historical, geological and biological significance.

The Personal Account of How the Titanic Was Found, and a Look into the Future
Dr. Ballard shares his incredible story of the significant discovery of the Titanic, how sharing his vision with the US Navy afforded him the opportunity to embark on that world famous expedition. He relates advances in technology since then, his use of robots and unmanned submersibles today, and what the future holds for deep-sea exploration.
Why Book Robert Ballard?


He is a former United States Navy officer and a professor of oceanography who is most noted for his work in underwater archaeology and his many discoveries, such as the deep-sea vents.
He shares fascinating stories from his 120 plus deep-sea expeditions and his discovery of The Titanic.
Robert D. Ballard – is Founder and President of the Ocean Exploration Trust; Director of the Center for Ocean Exploration and Professor of Oceanography at the University of Rhode Island Graduate School of Oceanography. He is an Explorer-In-Residence at the National Geographic Society, Commissioner for the U.S. Commission on Ocean Policy, and a Research Scholar at the Woods Hole Oceanographic Institution. He served in the U.S. Navy for more than 30 years and continues to work with the Office of Naval Research. A pioneer in the development of deep-sea submersibles and remotely operated vehicle systems, he has taken part in more than 155 deep-sea expeditions. In 1985, he discovered the RMS Titanic, and has succeeded in tracking down numerous other significant shipwrecks, including the German battleship Bismarck, the lost fleet of Guadalcanal, the U.S. aircraft carrier Yorktown, and John F. Kennedy's boat, PT-109. He has also discovered hydrothermal vents and "black smokers" in the Galapagos Rift and East Pacific Rise in 1977 and 1979. The author of numerous books, scientific papers, and articles, he has been featured in several National Geographic television programs, including "Secrets of the Titanic" and a five-part mini-series, "Alien Deep with Bob Ballard." He was a special advisor to Steve Spielberg on the futuristic television show seaQuest DSV. His honors include 22 Honorary Doctorates, National Geographic's highest award, the Hubbard Medal, and a National Endowment for the Humanities Medal. He was elected a Fellow of the American Academy of Arts and Sciences in 2014.
Books