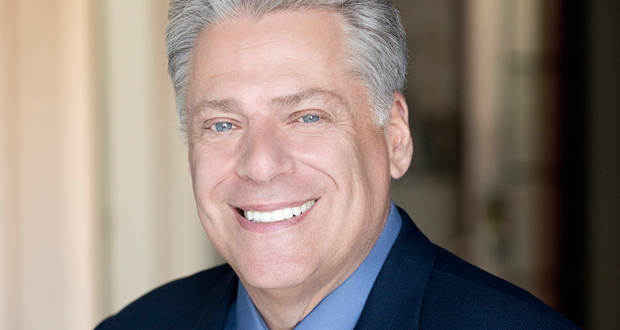 Ron Karr
Creator of The Velocity Mindset™
Traveling From
New Jersey
X
Program Descriptions
Sell More in Less Time at Higher Profits
Sales Executives gain a close-up look at what it takes to generate sales success in a highly competitive market. Ideas discussed in this program are based on Ron Karr's book, The Titan Principle®-- The Number One Secret to Sales Success. Clients report that The Titan Principle® has added well over $300 million to their bottom line.

Be Careful What You Ask For...You May Get It
An exploration into what it takes to succeed in profits for Ron Karr's clients. Business professionals and professional service providers discover the keys to powerful and profitable negotiations.

Great Customer Service
An intricate analysis of what it takes to provide customers with Great Customer Service. This keynote is based on Ron Karr's top-selling book, The Complete Idiot's Guide to Great Customer Service.
Why Book Ron Karr?
In-Demand Global Keynote Speaker
Sales/Leadership Success Expert
Highly Acclaimed & CEO Best-Selling Author
The Creator of The Velocity Mindset™
"Enthusiastic, increased shareholder value, better sales people, well worth the investment, extraordinary, better and quicker results, and standing ovation" are only some of the words used after Global Keynote Speaker and Sales Success Expert, Ron Karr, C.S.P., completes his keynotes and advisory services.

Traditional sales approaches are long gone. To take full advantage of present and future opportunities lying on the table, successful organizations are pivoting with Ron Karr's Velocity Mindset.™

Ron's highly-sought-after signature keynote and training program, the Velocity Mindset™ leads organizations to remove barriers, powerfully position products/services, and achieve bigger results in less time.

With 36+ years in sales, leadership, consulting and speaking around the world, Ron's list of successful outcomes symbolizes the significant legacy he leaves his clients and audiences.

Industry leaders, such as YPO, Hertz, UPS, Agfa, United Natural Foods, Marriott Hotels are reaping extensive rewards after Ron's programs.

His extremely successful and in-demand methodologies also extend
over the airwaves in radio interviews on Wall Street Business Report, ABC News Radio,
in television appearances on Fox News, CBS Morning Show, BBC, Bloomberg TV and C-Suite TV,
in over 250 national magazines and
In his four published books, including the most recent highly acclaimed, CEO best-selling title, Lead, Sell or Get Out of the Way.

In today's competitive environment, Ron's results-driven strategies change the bottom line. Having Ron by your side is like hiring a homing missile that won't quit until the goal is surpassed. His passion, tenacity, and drive is fueled by his desire to help organizations achieve significant results by adapting the Velocity Mindset™.