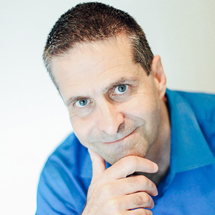 Sam Richter
Known as the world's online intelligence expert, Sam teaches organizations how to use Google, LinkedIn, Twitter and other online avenues to drive business growth.
X
Program Descriptions
Every YES Begins With a Know
Web Search Secrets to Know More, So You Can Win More
In a prospect or client meeting, do you talk mainly about you and your organization? Or is the conversation focused on the other person and what he or she cares about? Do you make your prospects and clients feel important? Are you relevant? It's no longer enough to be interesting. In today's world you need to be interested. In this dynamic presentation, you will discover...
Web search secrets that you never thought possible for finding leads, creating lists, uncovering opportunities, identifying trigger event, and understanding decision makers.
Tips and tricks for using social media as sales and competitive "intelligence agents;" find the prospects who fit your desired profile, and learn more about the individual so that in every meeting, you're building a meaningful connection (without seeming like a stalker).
How to access and leverage the "Hidden Web," or the majority of the valuable online information that is invisible to search engines.
How to use information to differentiate from the competition, generate warm referrals, tailor offerings, build deeper relationships, and bottom line...win more business.

Don't Steal the Cheesecake
Digital Reputation Management in an "Everything You Do Is Posted Online" World
In today's instant communication and social networking world, it's easy to share opinions and others can share the same about you. Unfortunately, what you and others post online, text, leave as a voicemail, say or do in front of a hidden camera, and even email is not limited to private networks and friend groups. Rather, there's a good chance that what happens in a digital format and what is said about you and your company is public, searchable, and archived, FOREVER! In "Don't Steal the Cheesecake" you will learn...


What is a "personal brand," why you already have one, how to enhance it, and how your personal brand can dramatically impact your company's brand and reputation.
The dangers of sharing too much information, what can happen if you're not careful, and how to respond in a digital format when you're angry, so you don't become a "YouTube Sensation."
What a company can, and cannot, do as it relates to what an employee posts on his/her personal social networks, and how to monitor, work with, and train staff to communicate in a digital world.
Inside secrets on how to manage your online presence and Google rankings (for non-technical people) so when people search for information on you, that you control what they find.

Know More! Sales/Relationships (Part I)
Search Secrets to Find More Leads, Provide More Value, Build Strong Relationships, and Make More Money
In today's commoditized world, business is all about relationships and providing relevant value. When you know more about your prospects and clients, you're better able to relate on a personal level, generate meaningful rapport, ask challenging questions, identify new leads, and generate powerful referrals. Most important, studies show that when you practice Sales Intelligence, you'll win two times more business. In this dynamic presentation, you will discover...


How to find information in ways that you never thought possible including existing lead lists, inside information on companies and industries, and personal information on prospects and clients.
How to use social media as a powerful sales and competitive "intelligence agent," and how to access the "Invisible Web" to find information that most think is not available online.
How to leverage information to ensure relevancy, gain permission to ask challenging questions, and provide ongoing value to both prospects and clients.
How to leverage information to make a great first impression, provide relevant value, stay in touch with in meaningful ways, and generate genuine mutually beneficial relationships.

Know More! Sales/Relationships (Part II)
Advanced Search Secrets to Know Even More About Industries, Companies, and People
In Know More! Sales/Relationships Part I, you learned web search secrets that you can use every day to find information on prospects and clients. In Part II, you'll learn the inside techniques that many professional business intelligence experts don't even know including...


Google search algorithms for finding existing lead lists, membership directories, competitor proposals, past and current RFPs, and more.
How to mine social media to identify ideal prospects, generate strong referrals, and follow-up with others in ways that they care about.
Hidden websites and tools that reveal the inside information on companies and people, and that can even help you create a pipeline of leads before the lead even exists.

You Just "Friended" a Thief
You and Your Client's Data: What's Out There, How Do You Find It, and How Can It Be Used Against You
It's amazing the amount of information available online about companies and people. And it's shocking how vulnerable we all are to Personal Identity Theft and Business Identity Theft - in ways you might not think about. In this jaw-dropping presentation, you will discover...


How to find the information that is available about you, your family, and your business that others have shared in a digital format, and what you can do to protect yourself.
How the seemingly innocent information that you post online could be providing thieves with an open door into your bank account.
How the biggest risk to your and your clients' data is probably not an online hacker, rather, it's probably sitting in your office right now.
Easy-to-implement, non-technical ways to protect yourself, your family, and your business from identity theft.
The Internet has RADICALLY CHANGED the way that people buy and sell. Buyers have more information than ever, and they don't have time to waste in data gathering meetings. Yet while buying behavior has changed, people still sell pretty much the same way they have for the past 50 years. THAT'S CRAZY!!!

If your sales and marketing teams aren't taking advantage of social networks like Facebook, LinkedIn, Twitter and others as intelligence gathering tools; if you're not using the secret search tricks that Google and other websites provide to learn more about prospects, clients, and competitors - THEN YOU'RE MISSING OUT ON BIG TIME BUSINESS.

Considered one of THE world's foremost Sales Intelligence thought leaders, Sam Richter takes something everyone intuitively knows - Knowledge Is Power! - and turns it into reality. Every sales training program and book teaches the value of knowing what's important to the other person and connecting on a personal level. But no one tells you HOW to do it. Until now!

Through real-world examples, humor, success stories (and some failures), and via his unique interactive and fast-paced manner, Sam will guide you through the world of online information, how to find it and how to apply it to build meaningful prospect and client relationships. His programs will WOW! you and your attendees, and he's guaranteed to be one of the most high-content, take-home-value presenters your organization has ever had.

What Sam teaches is RELEVANCE ACCELERATION -- how to tell your company's story in a manner that your buyer cares about and wants to hear. Sam's completely customized programs will shock you, sometimes scare you, and always provide you new and innovative ways to find new prospects, connect with people, and build powerful and meaningful business relationships.

Sam Richter is an internationally recognized expert on sales, marketing, and leadership. His award-winning experience includes building innovative technology, sales, and marketing programs for start-up companies and some of the world's most famous brands.

Sam has been featured in thousands of television and radio programs, national and online publications, and he presents his customized Know More! keynote and training programs to audiences around the globe. He is the author of the best-selling and award-winning book, Take the Cold Out of Cold Calling, considered the preeminent publication on finding information online and using it for sales success.

Sam is founder and CEO of SBR Worldwide/Know More! He recently was named one of the Top 25 Most Influential People in Sales by InsideView. He has won numerous regional, national and international marketing awards including Best of Show and Gold Awards, Webby Awards, and a Gold Award at the International Film Festival. He's also won a Retail Vision Award and a Codie Award – the "Oscars" of the software industry – for Best E-commerce Software. Sam is a member of the Business Journal's "Forty Under 40" list honoring the top Minnesota business leaders under the age of forty. He also was a finalist for Inc. Magazine's Entrepreneur of the Year and he's one of the more highly recommended persons on LinkedIn.

Sam received his B.A. from the University of Minnesota School of Journalism and Mass Communication and was twice named Scholastic All-American while also a four-year player and a letter winner on the University of Minnesota varsity football team.

Sam lives in Minnetonka, Minnesota with his wife and two children, serves on the board of a number of for-profit companies, and volunteers his time to numerous non-profit organizations.