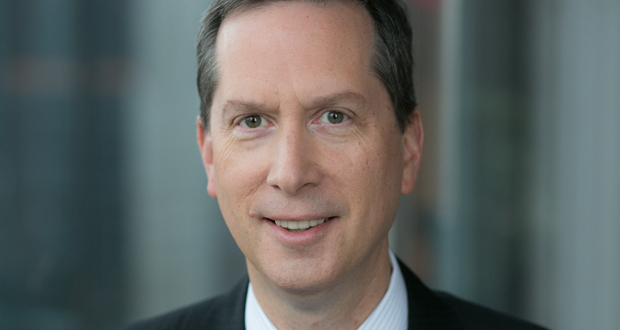 Scott McCleskey
Governance, Risk & Compliance Professional
Traveling From
New Jersey
X
Program Descriptions
Ethics and Culture

The Tangible Side of Culture: How Ethics and Culture Impact Financial Performance
Culture is often dismissed as an intangible and inconsequential aspect to business. Through real-world examples, Scott McCleskey shows how culture can have a concrete impact – good and bad – on an organization's bottom line.

Culture When the CEO Isn't Looking: Metrics and Approaches to Assessing the Real State of Your Culture
The "Tone from the Top" of an organization is important, but day-to-day decisions in the heart of the organization may have little to do with the aspirations embodied in the Code of Conduct. Scott McCleskey discusses ways to assess the actual state of culture in an organization, what really drives behavior, and how to spot subcultures that could endanger the entire organization.

Incentives and Ethical Risk
Performance goals and incentives aren't simply a management tool, they're the single most important driver of behavior in an organization. Learn how they drive ethical (or unethical) decisions, how to evaluate the varying level of risk they may present, and how to use this understanding as a tool to manage ethical risk in your organization.

Compliance and Regulation

Managing Regulatory Change
Scandals, politics and technology have changed the regulatory landscape for many industries: the requirements aren't just growing, they're changing at an accelerating pace. Scott McCleskey, a former Chief Compliance Officer and former Global Head of Regulatory Intelligence at Thomson Reuters discusses how to anticipate regulatory change, implement new programs efficiently and effectively, and how to maintain a positive relationship with regulators.

Addressing Conflicts of Interest
Conflicts of Interest are unavoidable in any business and by themselves aren't necessarily a bad thing. But left unattended, they can be the root cause of ethical problems that harm the reputation of your organization and hit your bottom line. Scott McCleskey leads listeners through the concept and pitfalls of conflicts, stresses the conflicts that are often overlooked by compliance programs. Using up-to-date real-world examples, he discusses how organizations can mitigate conflicts to avoid being the next headline.

The Department of Labor's Fiduciary Rule
After four decades, the Department of Labor has made fundamental changes to the duties owed by financial professionals related to retirement accounts. Scott McCleskey unwinds the requirements and highlights the less-than-apparent issues that may arise for institutions covered by the rule, and discusses how to manage the process of coming into compliance with the new regulatory structure.
Over 25 years of professional experience in compliance and regulation


Expert in Financial Regulation


Publications include two books on financial regulation and an award-winning column on financial reform.
Scott McCleskey is a veteran ethics and compliance professional with over twenty-five years of experience in various roles in the US and overseas including global Chief Compliance Officer at a major financial institution, Advisor Board member for a leading ethics and compliance vendor, and consultant to government agencies and public institutions around the world. He currently serves as a Senior Vice President for Eukleia, a training consultancy with operations in London and New York, where he is the principal subject matter expert for governance, ethics, and compliance topics. Prior to embarking on this career, he was a Special Agent with the FBI. Among Scott's recent engagements include:
Presentation to Chief Financial Officer roundtable for an industry association of wholesale distributors
Keynote address to the annual conference of an insurance trade association on preparing for new regulatory environment
Training sessions for top level executives of a global financial institution on establishing the right ethical culture, delivered in the US and four other countries

Scott has been called upon to provide his insight to Congress, the Financial Crisis Inquiry Commission, the European Central Bank and the London School of Economics among other venues. He is the author of two books as well as an editorial column which currently appears on Reuters. Scott's column was recognized with a national award from the Society of American Business Editors and Writers, and he has been named as one of the 100 Most Influential in Business Ethics by the Ethisphere Institute.

Scott holds Master's Degrees from the University of Cambridge and from London Metropolitan University, as well as a Bachelor's degree from the College of William and Mary.