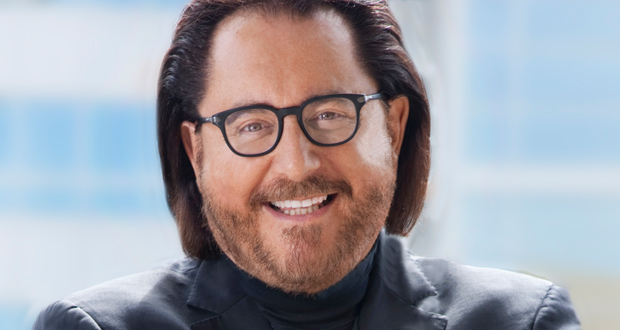 Scott McKain
Internationally Recognized Expert on Distinction
X
Program Descriptions
Create Distinction: What To Do When "Great" Isn't Good Enough To Grow Your Business
How do you stand out from your competition so you become their preferred choice in a volatile marketplace? Scott reveals the elements that pull you back to the pack – and the Four Cornerstones of Distinction it takes to attain remarkable success.

Key takeaways:
How to avoid the mistakes of commoditization
The specific steps you must take to create distinction
The importance of personal responsibility in organizational growth

Distinctive Sales: How To Stand Out In a Hyper-Competitive Marketplace
Our research shows that not only are most organizations selling customers and prospects exactly like their competitors, they're also not emphasizing the differences that will make them the superior choice. In this program, Scott shows the steps required to sell uniquely in a hyper-competitive marketplace.

Key takeaways:
Sell the differences that make you a preferred choice
Four ways to sell uniquely from your competition
How to transcend transaction and develop loyal relationships for more sales
The six key disconnections between sales professionals and their customers

The Ultimate Customer Experience: Delivering "What Customers REALLY Want" for Lifelong Loyalty and Endless Referrals
What is the ultimate experience that a customer could have doing business with your organization? This program will teach your team what it takes to create undying loyalty and endless referrals.

Key takeaways:
The five steps of an Ultimate Customer Experience
Why the experience – and not service – generates loyalty; and what you need to do to create it
The information you need to personalize the experience, in order to intensify the customer's commitment to your organization
The Six Disconnections Between Organizations and Customers — and how to bridge the gaps so you can engage distinctively

Leading With Distinction: Motivate Enhanced Productivity To Achieve Remarkable Results
If you lead like everyone else, you'll get the same team delivering the same results as everyone else – and that's not good enough in today's world. In this program, Scott teaches leaders how to become more distinctive, in order to expand your team's ability to deliver extraordinary results.

Key takeaways:
The four key elements to distinctive leadership
How to be creative – while enhancing clarity about results
The single most important element in leadership communication

Developing A Distinctive Culture in a Multi-Generational Marketplace: Enhance Retention and Optimize Outcomes in a Diverse Environment
Your organization's culture will always trump your organization's strategy – for culture determines how we execute. Yet, in this time of so many diverse generations and cultures working together in our organization, how do we develop a culture that creates distinction? In this program, Scott helps you develop a game plan that respects our differences – and helps us draw strength from our diversity.

Key takeaways:
Why "different" from how we do it doesn't mean "incorrect" in how it's done
How generational differences can create distinction when we develop an open, accepting organizational culture
How to thrive in a workplace with multiple generations, and how to work with people who think differently than you

Standing Out and Moving Up in Times of Change: Create Distinction
Change is certainly not a novel phenomenon, but in many ways the pace of change we are currently experiencing is new. How organizations — and individual professionals — deal with the issues of a rapidly changing and highly competitive environment are critical to both future success and current productivity. Scott McKain's programs will outline how organizations – and the professionals who work for them – should deal with change. And, he offers compelling insights on how to sell, serve, manage and lead…even when the future is uncertain.

Key takeaways:
The specific steps you must take to create distinction
The Four Cornerstones of Distinction required to stand out and move up in times of change
The importance of personal responsibility in creating compelling experiences in today's culture
Why Book Scott McKain?
How do you succeed in this hyper-competitive market? You must create distinction in sales, customer service, leadership, and organizational culture. Scott McKain has designed and delivered high impact keynotes for the world's most dynamic brands. He has helped companies enhance profitability and loyalty by teaching how to sell uniquely and serve remarkably.
Scott has proven he can assist your organization to move up in your marketplace. His clients include Cisco, BMW, SAP, McAfee, John Deere, Bank of America, Prudential and many more. Scott researches and gets to know every client's business to distinctively customize all presentations and corporate seminars. Attendees leave every event with a specific plan for applying their new ideas once they get back to work.
Scott McKain creates captivating presentations and bestselling books which clearly reveal how to create more compelling connections between you and your customers and how to stand out and move up, regardless of the economic climate in your industry.

Scott McKain's calling is business – and his passion is platform presentations. He is a unique combination of vast speaking experience and new, cutting-edge information. His presentations benefit from three decades of experience, combined with his innate talent for articulating successful ideas. McKain has spoken before and consulted for the world's most influential corporations.

Social Media in Action.
In today's Facebook/Twitter/social media world, a dissatisfied customer now has a platform to broadcast his or her opinions regarding your organization to the world instantaneously. In this environment, it's never been more important to understand and execute the steps necessary to create the "ultimate customer experience." McKain is one of about 150 living members of the Professional Speakers Hall of Fame. He was also recently recognized by Social Media Marketing Magazine as one of the fifty most influential marketing authors on Twitter and GenJuice, a leading resource for emerging professionals, and as one of the "Top 25" people for Gen Y and Millennial leaders to follow on Twitter.

Scott McKain's dynamic presentations inform and inspire – meaning your audience learns — and implements the ideas following the program. His unique platform style has earned him induction into the Professional Speakers Hall of Fame!

Creating Differentiation.
There are a myriad of choices in the marketplace for prospects and customers seeking the products and services of your industry. So, how does your organization – and the professionals who work with you – stand out from the plethora of competitors?

In his book, Create Distinction, (expanded and revised release of bestselling book, "Collapse of Distinction" – named by thirty major newspapers as one of the "Ten Best Business Books" of the year and reached the number one spot on Amazon.com's list of business bestsellers), McKain takes a revolutionary approach by showing how organizations and individual professionals create differentiation in the marketplace.

McKain has appeared multiple times as a commentator on FOX News to discuss business, politics, and American culture. In his earlier career as a broadcast journalist, two million people saw his commentaries each week on 80 television stations in the United States, Canada, and Australia. He has also been a news anchor for a CBS-TV affiliate in one of the nation's 25 largest markets.

McKain has been named as a "Hoosier Hero" in his home state because of his commitment to youth and philanthropy He was selected by Arnold Schwarzenegger to be the emcee and speaker for the Great American Workout, held on the White House lawn with the President in the audience carried live on CNN and NBC's "Today" show. He also portrayed the villain in a lm by internationally esteemed director Werner Herzog, acclaimed by critic Roger Ebert as one of the "best movies" ever made.
Books

Collapse of Distinction