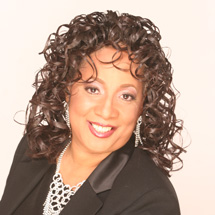 Sheyann Webb-Christburg
Civil Rights Activist and Author of Selma, Lord, Selma
X
Program Descriptions
Dr. King's Smallest Freedom Fighter
This title depicts my childhood memories growing up in the Selma Civil Rights Movement in the 60's with Dr. Martin Luther King Jr. and others. I speak on my growing up in the midst of experiencing racial discrimination, violence, injustices, inequality, and death of people who were fighting for their inalienable rights. My story also chronicles the influence and motivation in which Dr. King had on me and how my life as a child was impacted by this great man. This topic will also reveal my experiences as the youngest child on the Bloody Sunday March on the Edmund Pettus Bridge in Selma, Alabama.
Civil Rights Activist, Author, and Youth Advocate. Sheyann Webb-Christburg has built a lifelong career as a voice for hope, justice, equality, and humanitarianism. Mrs. Webb-Christburg is known as one of the youngest activists during the Civil Rights Movement in Selma, Alabama in the 1960s and named by the late Dr. Martin Luther King Jr. as the "Smallest Freedom Fighter". She uses her story of courage, triumph, and overcoming adversity to impact millions across the country and globally.

Mrs. Webb-Christburg is nationally recognized for her book Selma, Lord Selma: Girlhood Memories of the Civil Rights Days, which is now a Disney Movie that was nominated as the Best Television Mini Series by the NAACP Image Awards. The story chronicles Mrs. Webb-Christburg's experiences as the youngest participant in the Selma to Montgomery "Bloody Sunday" march and memories with the late Dr. Martin Luther King, Jr., Jonathan Daniels, Viola Liuzzo, Rev. James Reed, and other civil rights leaders during that time.

Mrs. Webb-Christburg was born on February 17, 1956 in Selma, Alabama in a family of eight children. At eight years old, Mrs. Webb-Christburg would sneak out of her house to attend mass meetings in the Selma movement. She led the congregation in singing freedom songs. Her favorite was "Ain't Gonna Let Nobody Turn Me Around". She attended many demonstrations and protests for freedom and American voting rights.

She attended a segregated public school in Dallas County, Alabama until her junior high year, when she became one of the first blacks to integrate an all-white school. Mrs. Webb-Christburg marks her junior high years as one of the most traumatic. She faced racial brutality daily, was suspended from school, pushed down stairs, spat on, and attacked various other ways both physically and verbally for the color of her skin; and nothing was done by the school administration.

Because of Mrs. Webb-Christburg's numerous encounters with racism and poverty, for nearly 40 years she has helped thousands of youth in America gain the confidence they needed to break out of non-productive patterns and reach for success. A few years after graduating from Tuskegee Institute to pursue social work. In 1982, Sheyann founded KEEP Productions –a youth development and modeling program to motivate young people to become better leaders of tomorrow, build self-esteem and confidence, overcome adversity, and find their true purpose.

Mrs. Webb-Christburg has also worked with other youth groups in various capacities throughout the State of Alabama and has organized and conducted major youth development workshops and training programs.

Through her consultant work, she coaches women as a Debutante Director, Choreographer and pageant consultant to name a few. In April of 2017, Mrs. Webb-Christburg founded Women of W.I.L.L., which stands for Women Impacting and Lifting Lives to mentor and join forces with other women seeking to make a difference in the lives of young people.

Over the years, Mrs. Webb-Christburg has received numerous civic and community service awards in the State of Alabama and abroad. She has appeared on all the major TV networks including The Oprah Winfrey Show, Good Morning America, CNN, The Tom Joyner Morning Show, and other major radio and talk shows. She was also featured in the PBS documentary, "Eyes on the Prize".

Mrs. Webb-Christburg speaks at numerous organizations, community organizations, colleges, government agencies, and conventions across the country every year with the hopes that through her story others may be inspired to overcome their own adversities and face their challenges with a new found confidence to not let anyone turn them around.