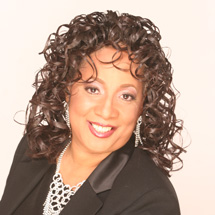 Sheyann Webb-Christburg
Civil Rights Activist and Author of Selma, Lord, Selma
X
Program Descriptions
Dr. King's Smallest Freedom Fighter
This title depicts my childhood memories growing up in the Selma Civil Rights Movement in the 60's with Dr. Martin Luther King Jr. and others. I speak on my growing up in the midst of experiencing racial discrimination, violence, injustices, inequality, and death of people who were fighting for their inalienable rights. My story also chronicles the influence and motivation in which Dr. King had on me and how my life as a child was impacted by this great man. This topic will also reveal my experiences as the youngest child on the Bloody Sunday March on the Edmund Pettus Bridge in Selma, Alabama.
Ms. Sheyann Webb-Christburg was born on February 17, 1956 in Selma, Alabama. She grew up in a family of eight children and is the proud daughter of the late John and Betty Webb. She is a voice for justice, equality and self-achievement. Ms. Webb-Christburg is also known as a humanitarian, civil rights activist, mentor and youth advocate. She is the nationally known co-author of Selma, Lord, Selma: Girlhood Memories of the Civil Rights Days. Her book, which is now a Disney Movie, was nominated for Best Television Mini Series by the NAACP Image Awards in 2000. The movie depicts her childhood experiences with Dr. Martin Luther King, Jr., Hosea Williams, Jonathan Daniels, Viola Liuzzo and other civil rights leaders as the youngest eight year old civil rights activist during the Civil Rights Movement in Selma, Alabama in the 1960's.

Sheyann was named the "Smallest Freedom Fighter" by Dr. Martin Luther King, Jr. At age eight, Sheyann would sneak out of her house to attend mass meetings. She also led the congregation in singing freedom songs. She was the youngest participant to take part in the historically first attempted Selma to Montgomery march known as "Bloody Sunday". She also participated on the "Turn Around Tuesday March" and the successful march from Selma to Montgomery in spite of being threatened by her parents constantly.

Sheyann attended a segregated public school in Dallas County, Alabama until her junior high year when she became one of the first blacks to integrate an all white school. Sheyann says that her junior high years were among her most horrific years. She was pushed down stairs, called bad names, suspended from school and spat on; and nothing was done by the school administration. Because of Sheyann's numerous encounters with racism and poverty, she has dedicated her life by assisting youth in America to build self-esteem, confidence, overcome adversity, and find real purpose in their lives. Her commitment to these goals began when she found KEEP Productions, a non-profit Youth Development and Mentoring Program.

Her involvement in the KEEP Productions Youth Development and Mentoring Program was created by Sheyann in 1980, which is a great motivational tool for her as a change agent. This program has been in existence for thirty-five years. It is designed for youth ages three through eighteen to enhance their personal growth, by building self-esteem in order that they will become strong leaders of tomorrow. This program also assists in the development of individual talents as well as to serve as a vehicle to help youth exhibit these talents to improve their self-image and increase their full potential for personal and career growth. She also works with adults ages 19 and up.