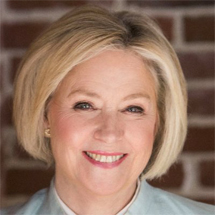 Sondra Thiederman, PhD
Leading Expert in Workplace Diversity & Cross-Cultural Business
Traveling From
California
X
Program Descriptions
CULTIVATING COMMON GROUND: Innovation, Trust, Bias Reduction
Overcome workplace bias and increase innovation by identifying shared values, interests, and goals while valuing diversity.

PROGRAM BENEFITS
Increased inclusiveness through the ability to value diversity while identifying shared values and interests
Increased opportunities for innovation and creativity
Reduced conscious and unconscious bias in the workplace
An environment of increased comfort, trust, and harmony
Improved employee willingness to speak up with ideas and information
Stronger empathy between team members

PROGRAM CONTENT
The following will be customized to meet your needs and program format. Points are made through a mixture of audience interaction, commentary, respectful humor, anecdotes and client-specific examples.

An interactive discussion of how identifying what we have in common – while valuing diversity – enhances workplace innovation, trust, fairness, and commitment
An overview of how identifying what we have in common helps defeat unconscious bias
An interactive discussion of the four values all human beings share
Four immediately-applicable skills for identifying common ground in the workplace
How to keep Common Ground top of mind
How to enable goal-oriented inter-group contact
How to develop two-way mentor partnerships
How to develop Employee Resource Groups and other entities around shared needs and goals.

DEFEATING UNCONSCIOUS BIAS: Your Workplace Advantage
Provide your team members with the skills needed to identify and defeat the biases that compromise their ability to work and lead effectively.

THE PRICE WE PAY FOR BIAS
Unconscious biases wreak havoc on any organization's ability to reach its goals:
Biases reduce the ability to make successful hiring and promotion decisions.
Biases compromise our efforts to build truly inclusive workforces.
Biases discourage people of diverse backgrounds from contributing ideas and taking professional chances.
Biases trigger the loss of valuable employees.
Biases minimize innovation and creativity.
Biases interfere with the development of productive work teams.

PROGRAM CONTENT
The following will be customized to meet your needs and program format. Points are made through a mixture of audience interaction, commentary, respectful humor, anecdotes, and client-specific examples.


The definition of "bias" and an interactive discussion of how biases work in the brain to distort our perceptions of others
Examples of how unconscious bias negatively impacts your organization, the object of the bias, and the holder of the bias
Two interactive techniques for becoming aware of and identifying unconscious bias
Questions to ask to distinguish a bias from a flexible generality
Three research based and immediately-applicable tools for defeating unconscious bias

THE PRINCIPLES THAT SHAPE THIS PRESENTATION
True learning is always enhanced by participant interaction.
Anecdotes, examples, and a light-hearted approach are powerful tools for reducing resistance, overcoming discomfort, and enhancing retention of the material.
Although all human beings have biases to some degree, biases do not make us bad people. It is what we do about them that matters.
Blame and guilt are poor tools for bringing about change.
It is possible to become aware of many of our biases through skill, alertness, commitment, and habit.
Most biases can be defeated through the consistent application of specific skills and tools.

GATEWAYS TO INCLUSION: Turn Tense Moments into Productive Conversations
Learn the skills needed to convert moments of workplace tension into gateways for increased understanding and stronger workplace relationships.

WHY ORGANIZATIONS NEED THIS TALK:
Have you ever been offended by someone's comment but didn't know what to do about it? Have you ever said something insensitive and didn't know how to take it back?

If so, welcome to the crowd.

Unfortunately, these moments of diversity-related tension are all around us. Sadly, they cause confusion, embarrassment, anger, lost work time, hurt feelings, and resentment – the list goes on and on.

The good news is: It doesn't have to be that way! This presentation shows audiences how to handle those moments more comfortably, using them as springboards to better working relationships. Handled well, these events can serve as positive gateways to increased understanding and better working relationships. That's why Sondra calls these "Gateway Events."

PROGRAM BENEFITS
The ability to convert moments of tension into better working relationships
Reduced bias through improved communication
Time saved for management from having to intervene in diversity-related conflicts
Increased teamwork and workplace harmony
Less tension among team members.
Increased employee retention as a result of an increased atmosphere of respect and inclusion
Reduced risk of employee complaints and litigation

PROGRAM CONTENT
The following will be customized to meet your needs and program format. Points are made through a mixture of audience interaction, commentary, respectful humor, anecdotes, and client-specific examples.


Discussion of how moments of diversity-related tension can be converted to opportunities for improved communication and reduced bias
Examples of "Gateway Events" that are pertinent to the client organization
Survey of the specific ways in which effective dialogue skills positively impact relationships
Exposure to four key skills for effective dialogue. Each skill will be accompanied by examples and extensive audience interaction. These include:
Skills to manage the emotions that typically block our ability to dialogue with respect and clarity
Guidance on how to set productive goals for each conversation – and how to achieve those goals
How to handle the dilemma of intent versus impact
How to make respectful verbal choices that encourage rather than shut down productive conversation
Why Book Sondra Thiederman?


From leadership to sales to managing effectively, Sondra's talks on diversity and bias impact all aspects of business.
Sondra Thiederman is one of the nation′s leading experts on workplace diversity, cross-cultural business, and bias reduction. As President of Cross-Cultural Communications, a San Diego-based training firm, Sondra has 25 years experience as a speaker, trainer, and author helping professionals in Fortune 500 companies, public sector organizations, and dozens of associations find ways to successfully navigate our increasingly diverse workplaces. Since receiving her doctorate with an emphasis on cross-cultural studies from UCLA, Sondra has helped hundreds of groups develop solutions to their cross-cultural and diversity leadership challenges.

Perfect for any conference theme, Dr. Sondra Thiederman's programs on bias-free leadership, diversity, and cross-cultural business provide audiences with what they need to lead more effectly and work more profitably in our increasingly diverse world.

Widely-known as one of the nation's leading experts on diversity issues, Sondra brings 25 years experience as a speaker, trainer, and author to delivering programs that diffuse resistance, motivate, and provide the practical information that today's audiences demand. Using humor and often unexpected illustrations, she takes a fresh and inspiring perspective that leaves audiences laughing, thinking, and, most important, changing.

Sondra's various programs will show your audience how to:
Lead more effectively by reducing subtle "Guerilla Biases"™ within themselves and others.
Model the behaviors that help create a diversity-friendly and productive workplace.
Reduce diversity- and bias-related barriers to successful sales relationships.
Convert diversity-related conflicts into opportunities for increased understanding.
Build more productive teams by using the "Magic If" strategy to identify shared values and goals.

Among the clients who have received this information are such leading organizations as Xerox Corporation, Pfizer Pharmaceuticals, Marriott Corporation, Century 21 Real Estate, American Express, The Federal Reserve Bank, Motorola, and AT&T. She has also addressed notable associations including the Arthritis Foundation, the Society for Consumer Affairs Professionals in Business, the American Society of Association Executives, and the American Immigration Lawyers Association. In addition, she has served as consultant to the University of California and the American Cancer Society and has been appointed by Elizabeth Dole to serve on the Diversity Cabinet of the American Red Cross.

Sondra has extensive media experience including mention in such national publications as The Wall Street Journal, The New York Times, The Los Angeles Times, and U.S.A Today. She is published in professional journals ranging from Training and Development to Real Estate Today to Association Management, has written on diversity for the web site Monster.com, and is the author of four books including the ground-breaking Making Diversity Work: Seven Steps for Defeating Bias in the Workplace.
Books