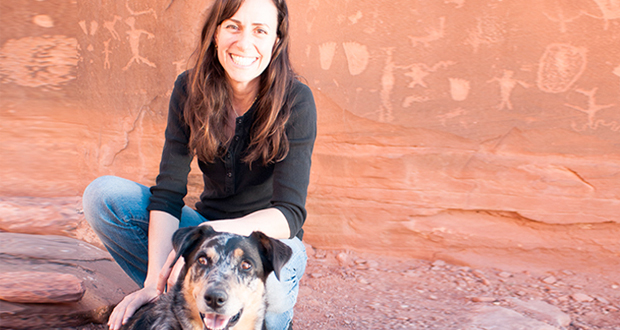 Steph Davis
Embracing Change, Managing Risk & Fear
X
Program Descriptions
Learning to Fly: Lessons from the Air
Embracing Change, Managing Risk and Fear – In today's ever changing world, businesses and individuals are faced with a constant stream of information, choices and change. The traditional pathways to success are also changing, as are perceptions of risk, sustainability and achievement. Extreme experiences are a compelling metaphor for life and work. Steph speaks on the lessons she's learned in the mountains and in the air as a professional climber and wingsuit pilot, and in choosing a highly nontraditional career path.

The audience will take away Steph's tools for: Managing change, Embracing failure, Understanding risk and fear, Cultivating adaptability, Preparing for opportunity. Audiences are encouraged to view their own challenges through a new lens, recognizing the power of adversity and evolution, and the value of crafting an uncommon life.

Format: Steph's keynote presentation is 50 minutes and illustrated with breathtaking videos and slides plus 15 minutes for open Q & A with the audience.
Why Book Steph Davis?


Risk, resilience, fear and change: we don't choose what happens, but we always choose how we feel.
Steph's resume of climbing achievements spans 25 years. She was the first woman to free climb the Salathe Wall on El Capitan, and the second woman to free climb El Cap in under 24 hours. She has established first ascents around the world, of difficult rock climbs and high altitude mountains from Yosemite to the Karakorum.

Few climbers practice the high risk style of free solo climbing, using no ropes or protective gear. Steph is the most accomplished female free soloist in the world and is also one of world's top wingsuit base jumpers. She is one of just a few people in the world, and the only woman, combining free solo climbing with base jumping.

From an unusual start as a classically trained pianist with a Master's degree in literature, Steph chose to leave law school in order to pursue climbing full time. She has become one of the most successful professional climbers in the world.

Steph has written two memoirs, High Infatuation and Learning to Fly, and curates a blog at stephdavis.co with a focus on community, health and wellness, simple living and travel. She owns and operates Climb2Fly Productions in Moab, Utah, a climbing and base jumping stunt company.