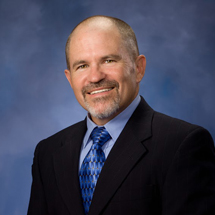 Stephen Birchak
Professor, Positive Psychology, (and Reformed Class Clown)
X
Program Descriptions
Tapping Into Your Best- When Your Best is Needed
Leading in a culture of change
Life is changing, work is changing, people are changing, and the world is changing!
How do we stay positive when systems have to change?
How do we re-energize when life seems to drain us?
How do we remove the tension that is created by change?

Dr. Bird examines research and offers a set of life skills we can utilize to deal with today's stressful world. Author, and professor Steve "Dr. Bird" Birchak has spent over 20 years studying positive psychology and the effects of tension and stress in our culture.

Dr. Bird uses humor and reflection to examine essential lessons for obtaining success.
Audience members leave with concrete strategies for:
Deescalating unfriendly and unreceptive people with the skills of a "Jerk Whisperer"
Building our passion (in spite of negativity)
Reducing our stress
Overcoming conflicts, building new collaborations
Utilizing mindful skills for today's challenges

The Happiness Code:
5 Active Reflections of Really, Really, Really Happy People Has our culture forgotten how to be happy? Have we forgotten how to enjoy our lives in the midst of changing times? Is "change" seen as the enemy or ally?

Dr. Birchak is a professor of Positive Psychology and has developed what he calls the "Happiness Code" which connects Counseling Psychology, Positive Psychology research, spirituality, and ancient Philosophy. He shows the difference between the internal dialogue of happy people and the doom and gloom messages of miserable people. The happiness code emphasizes how to let go of "Crises" and turn them into "Inconveniences." The Happiness Code teaches audience members how to de-escalate tension and hostility even when working with stressful people.

Over the past decade he has examined the research on people who are perpetually happy… and why others seem to be born with the misery gene. The Keynote delivers strategies:
To free ourselves from other's judgment
Improve our self worth
Increase our gratefulness
Become a calming influence on others…
And most importantly, bring more compassion to all our relationships.

Dr. Birchak provides the 5 strategies for transforming our negative into mental skills for increasing happiness in all areas of life. In this day and age of aggression and bullies, we could all use a little more serenity.

Strategies for Change: The 5 Mental Skills of a Resilient Personality
In today's world of high demands, cyber-stress, techno-tension, and incivility, it's difficult to maintain our sanity (because these stressors never go away). Dr. Bird delivers a humorous and insightful look at the 5 mental skills that enhance effective living and allow us to build positivity in the midst of a changing world.


He delivers the perfect keynote for institutions, organizations, and schools that are going through changing times.
Becoming "Resilient" is the art of fine-tuning our mental shock absorbers and being able to handle life's bumpy roads.
Dr. Bird offers reflective questions pertaining to the workplace as well everyday life for finding more contentment, growth, personal control, compassion, and optimism.
Using stories, examples, and strategies, Dr. Birchak gives participants the opportunity to build these personal skills and acquire the personal power that everyone needs.
He will offer strategies for altering our stress levels, even if you can't change the stressors.

Resilient people find a way not just to overcome difficulties and change, but also to redefine themselves in the midst of these changes. In a world of depression, anxiety, and medications, it often seems like the planet is going through a nervous breakdown. Dr. Birchak gives 5 easy-to-remember strategies that can be applied (and results in a booster shot for well-being) before you leave the keynote!

The Keys to Character: Creating Positive Schools
Dr. Stephen Birchak has become one of the most highly sought educational speakers in the nation. He has worked with thousands of people in hundreds of school districts across the nation (and in Puerto Rico) to work with administrators, staff, teachers, parents, and students (including kindergarten through high school seniors). Dr. Birchak is available for package presentations (which include staff development, keynotes, workshops, student assemblies, and parent and community evening presentations).


Dr. Birchak works with schools to create a "Culture of Peace," with a message that permeates through teachers (and classroom strategies), to families (and how we communicate), to students and how they can build a bully-free environment.
With rising anxiety and depression among today's students, Dr. Birchak works with schools to provide strategies to deal with some of the most important concerns of our time including bullying, social media, and mental health issues.
From young to old, schools across America are inspired by his quest to start a Kindness Revolution, he asks, "If hate groups and terrorists can build terrorist cells, why aren't we (who represent the majority) building our own peace cells in schools, families, neighborhoods, and communities? If we can elevate each other (instead of tearing each other down)– if we build our relationships on our jobs and in everyday life, we can handle any change, stressor, or difficult situation."
Why Book Dr. Stephen Birchak?
A leading national figure in the Positive Psychology movement, and a full professor with a prestigious college academic teaching career spanning over 35 years, Dr. Birchak is elevating research based strategies of positive psychology to new levels of practical understanding and real-world application.


His principles give audiences methods not only to improve how we see change in the world and workplace, but also strategies for the enhancement of personal well being.


He illuminates how energy, sincerity, and hope are more than just abstract concepts and when fully examined and strategically implemented, they can become institutional initiatives for improving communication and productivity… and they can become contagious.


His unbridled and infectious sense of humor (a "reformed class clown") brings smiles and laughs to even the most suspicious and cynical audiences – Dr. Birchak is living agent for positivity, optimism, and social change.


Author of 5 books (including "It's Not a Crisis, It's an Inconvenience!" and "The Jerk Whisperer") he is one of the most highly sought speakers in the nation on the practical use of Positive Psychology principles in the workplace as well as in our personal lives. He makes no excuses for his hope, optimism, gratitude, energy, poignant humor, and heart-rending love for life, which touch all human emotions.


Audiences are absorbed into a heartfelt message and leave with a blend of laughter, tears, and reflection. He not only reminds you of the most important things in life, but also stirs the heart and inspires you to want to be a better person.
Renowned author, esteemed Professor of Positive Psychology, father, husband, and… reformed class clown, Dr. Stephen Birchak (affectionately known as Dr. Bird) has brought an inspirational message of positivity which includes wisdom, humor, and practical life strategies to hundreds of thousands of people from Fortune 500 Companies to School Districts. He has been asked to deliver keynote speeches to over 50 conferences and hundreds of professional development gatherings and retreats throughout the country. His hilarious positivity, combined with his uplifting and dynamic principles delivers an engaging, life-changing, and memorable message. Dr. Birchak's message creates a noticeable reenergized spirit - audience members discover innovative mental strategies that renew and reboot our views on how we behave, think, and work with others. He was an honored recipient of the New York State Champion of Character Award, and also given the "Friend of Education" award from the New York School Administrators Association. He is able to tailor his presentations on positivity to corporate or educational organizations.