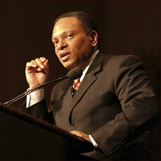 Stephen Young
Founder of Insight Education Systems, Powerful Effect of Micromessages in the Workplace
Traveling From
New Jersey
X
Program Descriptions
MICROINEQUITIES: THE POWER OF SMALL™
Our flagship product, MicroInequities: The Power of Small™ focuses on the ways to manage unconscious bias in the workplace. It uncovers the DNA of inclusion and ways to generate acceptance of behavior change that alters employee performance.

A central thread in the fabric of great leadership is the ability to inspire the performance of others across all diversity dimensions. This is most effectively accomplished through the micromessages we send. These MicroMessages, often MicroInequities, are the sole manifestation of Unconscious Bias.

The program focuses on the hidden barriers to performance. These are the subtle, usually unconscious, MicroMessages we all send that can devalue, discourage and ultimately impair performance at all levels of an organization.

It reaches beyond merely identifying what MicroInequties are and how they occur in the workplace. This highly interactive seminar has participants feeling, first-hand, the impact MicroInequities have on them during the session. It takes participants beyond an intellectual understanding of unconscious bias. Their experience rises to the level of creating genuine buy-in and understanding of the impact subtle messages have on altering the performance of others.

Our program reveals the effects of MicroMessages on performance and delivers critical concepts and skills that carry over instantly when participants return to the workplace.

MICROINEQUITIES: PART 2 – SUSTAINING THE IMPACT™
Takes a deeper dive into active application of concepts and skills of MicroInequities: The Power of Small™. Moves from awareness to active application within context of a company's unique business culture.

Participants explore in-depth application of the Action Tools and how to apply them for long-term impact and use.

Objectives include: instructing managers to incorporate the skills of MicroMessaging into coaching, feedback, writing performance team meetings and goal setting. This session also includes an action plan for addressing MicroMessages when participants return to the workplace.

HIGH IMPACT VIRTUAL MEETINGS
This program addresses the challenge and cause for the disparity of participation levels between co-located and remote meeting participants. It is universally acknowledged that participants who are physically together in a meeting room participate at a higher level than those who participate virtually.

This challenge of virtual team communication is the direct result of the absence of MicroMessages that cue interaction for those without visual access to the other meeting participants. This program provides the tools and skills to maximize engagement.

THE EVOLVED LEADER
If you can't reach outside your comfort zone and not just about race or gender but any difference that prevents an organization from living up to its full potential, you can't be an effective leader. The Evolved Leader program provides insight and direction on how to send leadership messages that unlock the performance of all those within a leader's sphere of influence.

INNOVATION & INCLUSION
This program identifies the link between inclusion and the ways it fosters innovation. The experience focuses on the role inclusion plays to enable innovative behaviors and outcomes within work teams.

The goal is to recognize that there is a higher level of potential that reaches beyond fundamental workplace inclusion. Even when inclusion goals are optimized, there are unique ways to tap into the thinking process of each team member to achieve a higher level of innovation.

BUSINESS CASE: DIVERSITY & INCLUSION
Content is designed to demonstrate the reasons effective leadership cannot be accomplished without a focus on diversity and inclusion.

LEADERSHIP & DIVERSITY BEST PRACTICES
Our Leadership & Diversity Best Practices program draws from Insight Education's experience with more than 300 US and international Diversity and Inclusion organizations. The session also presents examples of failed programs and the practices, pitfalls and strategies to avoid.

REVERSE MENTORING
The conventional model of mentoring has senior executives imparting their wisdom onto the less experienced employee in order to develop their understanding of the ways to navigate and succeed. Reverse mentoring reverses this traditional model having the senior executive become the protégé and junior employee, the mentor.

The junior employee is selected as the mentor based on their greater knowledge of what it is like to work within the organization as a women or under-represented ethnic or other group employee. In this unique model, each participant becomes one half of a dynamic partnership allowing the senior executive to expand his or her awareness of the unique challenges faced by various employee groups – something they are rarely exposed to at their level.

This program spans a twelve-month period and typically involves multiple pairs of mentoring teams.

ZERO SUM GAIN GAME
It is not unusual for annual new hire numbers to equal turnover statistics resulting in a 'Zero Sum Gain'. It is a game that companies are constantly loosing. Elaborate initiatives are often mounted to improve ethnic and gender representation. New hires, and selected internal employees, are developed and promoted to improve representation at the higher levels.

Once a number of noteworthy placements are made, companies celebrate the achievement but soon after lament their turnover losses which, remarkably, often match or exceed the hiring gains. The Zero Sum Gain Game program offers powerful solutions to shift employee representation gains to the plus column and stem the flow out the back door.

It turns focus away from stats toward developing manager skills that addresses employee turnover within the critical assimilation phase of the employment cycle.

EXECUTIVE COACHING
These personalized sessions address methods for setting a collective vision, providing techniques to effectively conduct staff meetings, one-on-ones, and providing instruction for creating developmental stretch assignments.
Why Book Stephen Young

Stephen's program, MicroInequities: The Power of Small™, reveals a central thread in the fabric of great leadership, the ability to inspire the performance of others across all diversity dimensions.
Stephen consults with senior executives and management teams of numerous Fortune 500 companies.
His work has been featured in The Wall Street Journal, Time Magazine, Diversity Inc., and "O" Magazine.
Author of groundbreaking book Micromessaging: Why Great Leadership is Beyond Words.
Stephen Young is Founder and Senior Partner of Insight Education Systems, a management consulting firm specializing in leadership and organizational development services. As a recognized leader and foremost expert in this field, Mr. Young frequently consults with senior executives and management teams of numerous Fortune 500 companies.

For more than a decade, Young has been a featured speaker at business conferences worldwide. He is much sought after for his powerful and engaging presentation style. Young's widely acclaimed seminar MicroInequites: The Power of Small™ has been embraced by over 10 percent of the nation's top corporations and is being touted by corporate America as the new paradigm for diversity and leadership.

His work has been published in numerous business articles and recognized in a myriad of industry trade and business publications including; The Wall Street Journal , Time Magazine and Diversity Inc. His program was also featured by Oprah Winfrey in several issues of her "O" Magazine.

Recently, McGraw-Hill released his groundbreaking book, Micromessaging: Why Great Leadership is Beyond Words. Young is also the author of two Random House publications on business leadership and effective time management.

As former Senior Vice President and Chief Diversity Officer at JPMorgan Chase, Mr. Young managed the firm's diversity strategy worldwide. Under his leadership, the company garnered numerous awards for its diversity initiatives, including the Catalyst Award, Fortune Magazine's Top 50 Companies for Minorities award, the Best Companies Award from Working Mother Magazine, and Diversity, Inc Magazine's designation as the #1 company for diversity.

Prior to joining JPMorgan Chase, Stephen was VP for Diversity with Merrill Lynch's Private Client Division. He is a former staff member of the Rutgers University Graduate School of Management. He has served on the Diversity Committee for the United Way of America and an Advisory Board member to the Rev. Jesse Jackson's Wall Street Project. He is the former Chairman of the Securities Industry Association's Diversity Committee and a current Board member of Scholastic's Alliance for Young Writers and Artists. Additionally, he served on his local Board of Education.
Our products provide solutions for corporations who seek to move beyond traditional diversity and leadership training and to break through to behaviors that can lead to a truly inclusive workplace.
Insight Education's flagship product, MicroInequities: The Power of Small™, gets to the DNA of culture change and has become the new paradigm for diversity. MicroInequities tend to be unconscious expressions of bias. These subtle messages, sent either consciously or unconsciously, can reveal more about the true nature of a relationship than the surface words alone. They function as the core of how unconscious bias is communicated and how workplace inclusion is experienced. It reveals the effects of micromessages in the workplace and delivers critical concepts and skills that carry over instantly when participants return to the workplace.
Participation in this program dramatically improves the corporate culture and promotes behaviors that drive performance and are hard wired to a business's bottom line.
Books

Micromessaging