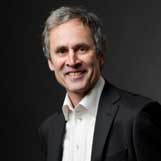 Steve Donahue
Change & Engagement Expert, Sahara Adventurer, Bestselling Author, Story Guru
Traveling From
British Columbia, Canada
X
Program Descriptions
TELL AN EPIC STORY - 5 Minutes a Day to Greatness
People want more than a job. They want to feel like heroes and heroines on a noble quest. Steve Donahue deciphers the code of the world's oldest story type to build high performance cultures that are purpose driven and change ready. Learn the 5 Key Components of The Epic Story® to transform your company and career in minutes a day.

LEAD EPIC CHANGE - Face the Future Fearlessly
In a world of change one thing is constant - The Epic Story. Its structure has remained intact for 4,000 years because it is the eternal narrative of transformation and triumph. If you want epic change you need an Epic Story. Unleash your Narrative Intelligence to thrive on disruption, inspire innovation and create new opportunities.

BUILD AN EPIC TEAM - Triumph Together
The Iliad and the Odyssey are epic stories. So is Kung Fu Panda. Epic stories have created committed companions since the dawn of civilization. Story-savvy leaders can harness the power of this ancient narrative to overcome generational differences, fuel collaboration and achieve epic results. Create a culture of greatness with your own Epic Story.

EPIC CONFERENCE THEME-WEAVER® - Make Your Meeting Magical
Every conference tells a story. Take charge of your narrative with Steve Donahue's Theme-Weaver®. He attends your entire event delivering one or more keynotes. Steve interacts with delegates and weaves their experiences with key concepts from other presenters in entertaining updates. Make your next conference the one they'll talk about for years with this innovative approach to program planning.
Why Book Steve Donahue?
He builds Epic Organizations® that are purpose driven and change ready.
Steve is a spellbinding storyteller with a stand-up comedian's timing.
His multi-day EpicThemeWeaver® program wows audiences by telling the story of your conference in real time.
Telling the tale of his daring desert odyssey - Steve Donahue unpacks the secrets of the Epic Story as a leadership tool. His research reveals how to achieve epic results by energizing culture and careers with this classic narrative.

Steve has an epic story from the Sahara. Leaders need one too. Learn to thrive on your shifting sands of change with the same story-based system that builds blockbuster films and packs sports stadiums to capacity.

A spellbinding storyteller with a stand-up comedian's timing, Steve's Epic Conference ThemeWeaver® program has transformed meetings around the globe. His high energy presentations feature a perfect blend of humor, inspiration and ideas to turn talented teams into high performing heroes.

Steve is a bestselling author, filmmaker and business revolutionary in Narrative Science. His first two books, Shifting Sands and Follow Your Compass are international bestsellers. Tell an Epic Story will be published in 2018. Steve has addressed over 1,000 organizations on 4 continents including many of the Fortune 50.