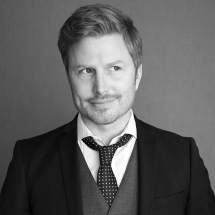 Stuart Knight
Building Critical Relationships
X
Program Descriptions
Four Conversations For Success
Book Stuart Knight today to give your audience a keynote presentation they will never forget! After speaking to over one million people, Stuart Knight has become one of the world leaders on creating powerful relationships. To be successful in business, you have to know what it takes to connect with people on a powerful level. Stuart pushes your team to understand four conversations that everyone must be able to create in business in order to reach organizational and personal goals. This thought provoking, motivational and hilarious presentation will not only change the way your audience communicates with your customers, colleagues and clients, but will also inspire them to change the conversation of their mind so that they are able to overcome challenges, while feeling motivated to reach goals they once thought were unattainable. Since the test of time, our ability to create strong relationships with others has been the key factor to reaching our potential. During the Four Conversations for Success presentation Stuart Knight empowers the audience with the fundamental tools needed to foster the necessary connections that drive business and give your team that competitive advantage!

The Choice - 6 Decisions All Winners Make
As an award winning entrepreneur, and someone that has spoken to over one million people, Stuart Knight has distilled six decisions that all winners in business consistently make. These are not decisions you wait for, but rather decisions you deliberately and intentionally add to your daily action plan. Success isn't a trait you are born with. It's a choice you make, and Stuart Knight motivates his audience to make it. Too many businesses act or make changes when it's too late. Instead of making daily decisions that will keep them ahead of the competition, they only react when they see their numbers dropping. By then they are facing an uphill battle. The most successful companies on the planet don't wait for rainy days to shine. They constantly ask themselves what they can be doing better and what decisions they need to make in order to stay on top. Stuart Knight hardwires the six most important decisions into your daily practice so that your team is always thriving and not just surviving.

After experiencing this hilarious and thought provoking keynote, your audience will walk away with six actionable takeaways. They will create a daily practice of taking pride in the work they do. They will have the tools necessary to overcome any fears they face in business. They will understand what it takes to tap into their creative abilities to find exciting new solutions to their challenges. They will develop thicker skin to the inevitable frustrations that everyone faces in business and will come out stronger every time. They will learn the secret of giving what others want so they can get what they want in business. And finally, they will be motivated to aim higher than ever before because they now understand the math of shooting for targets they once thought they could never attain. The audience will walk away feeling inspired knowing they have the strength within them to embrace these six decisions and by doing so, new and exciting results are just around the corner.
Why Book Stuart Knight?
Stuart Knight offers a wide variety of high impact keynotes and workshops. He will always customize each presentation to meet your needs to ensure your audience is entertained and walks away with tools they can immediately use to become more successful in business.
Twenty-Two years ago Stuart Knight did something courageous, daring and uncommon. He listened to his heart. It told him that too many people were not living up to their potential, and he decided to do something about it. At the ripe age of 24, with no money or experience, he wrote an inspiring theatre show for teenagers. Within a short amount of time it was picked up by Coca Cola and toured nationally for three years.
From there he decided to become the first Canadian ever to write and star in a musical that he produced in his own loft. No small feat considering he couldn't play an instrument. It became the longest running play of its kind, and A-list influencers lined up to witness sold out shows in a theatre Stuart not only built, but also lived in.
During that time, some of the world's biggest business leaders recognized Stuart as a visionary who could help their organization reach new levels of success. Since then Stuart has been flown around the world, speaking in places such as Sydney, Malta, Edinburgh, Mumbai, New York, Frankfurt and Las Vegas helping Fortune 500 companies learn what it takes to be the best.
As Stuart Knight's success flourished, he wanted to do something that would help raise thousands of dollars for charities around the world and decided to create the Top Ten Event, which is now one of Canada's biggest speaking extravaganzas. The event has quickly grown into one of Canada's must see events, garnering over 30 million media impressions and has starred such names as Jim Cuddy, Deepa Mehta, Mary Walsh, Steven Page and two time Oscar Award Winner Jane Fonda.
On top of all of this, Stuart Knight is an award winning entrepreneur, a critically acclaimed author of two books, an expert panellist on numerous television shows, the host of a hit radio show, has a sought after podcast and has over twelve thousand people from around the world tuning in each week to watch his thought provoking videos online. As a disrupter, thought leader and maverick, Stuart Knight has inspired over one million people reach greater success, find deeper joy and to ultimately boycott what they thought.