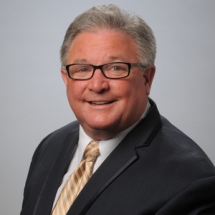 Terry Bowden
ABC College Football Analyst, Head Coach at the University of Akron
X
Program Descriptions
WIN WITH TEAMWORK

Being a winner is not always about having the best players, but having the players that play their best together. Teamwork is the ability to direct individual accomplishments toward organized objectives. It is the fuel that allows common people to attain uncommon results. You can throw money at all your problems if you want, but it doesn't cost one thin dime to motivate each and every person within your organization to be their very best. Ultimately, it's about getting our eleven to play better than their eleven.

AUDACITY: THE BELIEF THAT YOU CAN ACCOMPLISH ANYTHING

No leader has ever accomplished anything great without audacity. If a leader is filled with high ambition and he pursues his aims with audacity and strength of will, he will reach them in spite of all obstacles. After our undefeated season at Auburn University in 1993, I asked our football team what they wanted to accomplish in 1994. Every single young man said they wanted to go undefeated again. My first impression was that this was crazy – nobody wins every game two years in a row. Then I thought again. This was not crazy…it was audacity!

MOTIVATING THE BENCHWARMERS

I knew my father (Bobby Bowden, the winningest coach in college football) was going to be a great football coach twenty-five years ago. We were sitting around the Thanksgiving table and he said, "I'm so disappointed that I don't have any grandsons that I've created a trust and I've put $100,000 in that trust and I'm going to put that trust in the name of the first one of my children that provides me with a grandson." Then he said, "Let's bow for a word of prayer"…and when he looked up….. we were all gone. Now that's motivation!

You don't need to motivate that top salesman any more than you do the star running back. Those guys were born to win. If you want to build a winner then you better find a way to inspire the back up lineman, the walk-on, and the guy who never gets off the bench. Those are the guys who are ultimately going to get you over the top. I call it the But For Rule. Getting each and every person in the organization to believe that but for their effort, but for their ability, but for their very job, we can not be successful.

YOU CAN MAKE A DIFFERENCE

A man was walking down the beach and noticed that there were thousands of starfish all across the sand that had crawled out of the ocean due to the red tide. Although the water had cleared, the sun was taking its toll and the starfish were drying up and dying. As the man continued to walk down the beach, he noticed that another man walking in front of him was bending over every now and then to pick something up, and each time that he did he got a little closer. Finally, the man caught up with the other fellow and asked what he was doing. The man said that the starfish were dying in the sun and that he was putting them back in the water. "But there are millions of them. What kind of difference do you think you can make?" To that, the man bent over and picked up another starfish, tossed it into the water and said, "Well, I guess I made a difference to that one."

Each of us has the ability…no, the obligation…to make a difference in the lives of others. So often we want to pat ourselves on the back when we do something special even for our own children. However, true success comes from making a difference in someone else's child…or more importantly, in a child you don't even know. I call it planting shade trees under which you'll never sit.

PROGRAM INFORMATION:

Terry Bowden is a dynamic motivational speaker who also happens to be incredibly funny. Unlike so many speakers that make a living by telling other people to be a success, Terry Bowden has made a living by being a success.

From outstanding student-athlete, to National Coach of the Year, to one of college football's leading television and radio personalities, to much sought-after keynote speaker, Terry Bowden has known what it takes to be a success at whatever he does.
Why Book Terry Bowden?


Winning is Terry's trademark and he shares his stories of success, leadership and teamwork as a coach and sportscaster.
His enthusiasm, contagious optimism, confidence and work ethic are the qualities that made him a legendary coach and are the qualities he imparts to audiences.
Coach Terry Bowden has compiled a career record of 159-92-2 as a head college football coach. Terry Bowden started his coaching career by building two programs from the ground up. At 26 years old, the youngest head college football coach in the country, he turned around an 0-9-1 Salem College team by winning the WVIA Conference Championship in just his second season, and then repeating as Conference Champions the next year.

Bowden moved on to Samford University, a team that had won a total of just six games in their previous three seasons, going 9-1 in his first season, and setting many national records. He then engineered their move from Division III non- scholarship football all the way directly to Division I-AA, and within two years was competing for the national championship.

Terry Bowden then became the youngest head college football coach in the country again, when at age 36 he took over at Auburn University; where the Tigers were coming off of two straight non-winning seasons. Winning his first 20 straight games, including an undefeated first season (the first coach in NCAA history to do so in his inaugural season at the highest level of college football) both astonishing feats, especially in the SEC; Bowden went on to win 73% of his games at Auburn. In his inaugural and perfect 11-0 season in 1993, Terry swept virtually every national coach of the year award; including beating out his own father, Bobby Bowden (who won his first National Championship that season) for the Paul "Bear" Bryant Award.

After a 10 year career broadcasting college football for ABC, ESPN, and Westwood One, as well as writing for Yahoo! Sports and Rivals.com, Coach Terry Bowden went back to his passion – coaching college football. As the head coach at the University of North Alabama for three seasons, Coach Bowden compiled a 29-9 record (76%), won the Gulf South Conference in 2009, and took the team to the NCAA Playoffs all three years.

When The University of Akron offered him their head coaching position in 2012, the Zips had won just 5 games in their previous 3 seasons; arguably one of the least successful programs in NCAA FBS Football. Terry took the challenge; put together a staff full of veteran as well as young, up and coming coaches, and recruited a full slate of talented players in just 4 weeks before National Signing Day. In his 2nd season at Akron, Terry led the team to 5 victories – the most in a season at Akron in 9 years.

This past season, 2015, Coach Bowden led the Akron Zips to an 8-5 record, and the university's first ever Bowl Game victory. In just four seasons, Bowden has taken Akron's football program from being 120th out of 120 teams in 2011, and turned them into a Bowl Game winner.

A member of the winningest family in the history of College Football with a total of 626 wins between himself, his brother Tommy, and his father Bobby Bowden; building programs and winning seem to be a part of his DNA. He has turned four losing programs into winners, and continued a winning tradition at a fifth.

Terry Bowden has proven his ability to discover the weaknesses and deficiencies in football programs at all levels. He then puts together the right components (coaches, players, support staff) and implements the proper strategies and game plans so that in a very short time frame, those changes translate into tangible results – WINS.

Terry will share his knowledge and insights into building a winning team or organization through motivation, leadership and teamwork. Using a balanced mix of his unique humor, relatable and entertaining stories, Terry leaves his audiences with real world skills to implement in their own businesses, careers, and lives.