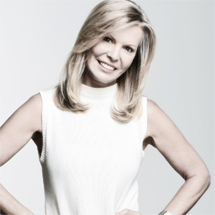 Terry Hawkins
Australia's #1 Female Speaker
Traveling From
California
X
Program Descriptions
Why WAIT to be GREAT? It's either NOW or TOO LATE!
BIG results require BIG action and BIG action requires BIG change. Shifting people from their current state or mindset, to one that propels them to new heights can be both challenging and fearful, and requires a speaker with expert skill and delivery. As a triple award winning entrepreneur, speaker and author, Terry Hawkins is the CHANGE and ACCOUNTABILITY expert. Having delivered this dynamic and transformational keynote to thousands of audiences around the globe, Terry Hawkins has influenced leaders, sales people and professionals from every industry and every walk of life.

Why WAIT to be GREAT at SALES!
Eliminate, Renovate and Elevate to a new sales level. In this uplifting and skills enhancing session, Terry's insights, experience and sales success will have your sales teams transforming their selling style to create the results you have always wanted. Terry's expert sales knowledge and sales experience will have your sales teams re-designing their sales success strategies and attitudes for powerful results.

Why WAIT to be GREAT at LEADERSHIP!
Smash through that glass ceiling and allow your team to soar! Take leadership to a new level with this information packed presentation by Terry Hawkins. In this dynamic and interactive session, Terry demystifies leadership and will explain 8 core essentials that successful leaders do on a regular basis. Filled with practical advice and direction, Terry enthusiastically unravels the secrets to leadership with her trademark humor and magical simplicity.

Why WAIT to be GREAT at READING PEOPLE!
The 4 temperament styles with a hilarious twist! There have been many interpretations of the "styles" but none quite like Terry's unique and entertaining way of communicating this fascinating and yet fundamental topic. She unlocks the mystery of why we are so different and HOW to get along! Participants walk away from this hilarious and relationship-changing presentation inspired and motivated to see and treat others in a far more effective manner. This is one powerful session that gets results in communication and team effectiveness.

Why WAIT to be GREAT at COMMUNICATING!
Creating communication connections that last. In this highly interactive session Terry Hawkins will inspire the audience to achieve greater communication and understanding with their peers and team. By providing 3 experiential exercises that produce greater harmony, increased cohesiveness and absolute alignment to the goal, people walk away with tools that will last a lifetime! This presentation will put your team back on track and show them the power for all, from a connected team.

Why WAIT to be GREAT at CONFLICT!
Stop avoiding and start creating. Conflict – the key to a company's evolution. Failure to address issues will result in negativity such as resentment, anger, frustration and undoubtedly stress – affecting results greatly. In this open and supportive presentation, Terry Hawkins' trademark style will provide participants with an inspiring and humorous understanding of the strategies that will enable them to deal with conflict in a constructive and team building manner.

Presenting with POWER! A training for INFLUENCERS
Whether you are a new comer to presenting or a seasoned pro; a leader giving meetings or a coach or trainer wanting to captivate and engage more effectively, Presenting with POWER! will provide you with masterful techniques and processes to have you influencing your audience in an unforgettable way.

Customized Presentations
If any of the Terry's topics don't quite fit, then fear not! With Terry's extensive background in business and education, she is masterful at developing customised presentations and programs specifically for your event.
Why Book Terry Hawkins?


Terry is the CHANGE and ACCOUNTABILITY expert, assisiting people to dramatically elevate their position in every sphere of business and life; sales, management, leadership, team effectiveness, communication and performance.
Ask Terry what her specialty is and she will tell you simply – PEOPLE. Terry knows how to give her audience a great time while they learn strategies that can change the way they look and feel about life and business forever!


Terry is also a bestselling author and well-established businesswoman. Her training company People In Progress Global was founded in 1989 and 28 years on it continues to be a leader in the delivery of high impact, results based learning
Ask Terry what her specialty is and she will tell you simply - PEOPLE. Terry is a successful business woman & a practiced speaking professional (CSP) with a reputation for engaging an audience during and after the event. The attendees learn practical strategies that can change the way they look and feel about life and business forever! She is a masterful educator in behavioral re-patterning, the execution of retail front-line management, leadership development, and communication strategies that benefit the individual in all facets of their life. She has spoken to every industry imaginable using her uncanny ability to relate to any audience, and her gifted simplicity to assist in the evolution of corporations and the people within those corporations.

In 1989, Terry Hawkins founded People in Progress Global, now Progress Retail, an e-learning and sales management software company. She pioneered empathy-based sales and management training with a purely in-person training facilitation model. The business' core education product, C.A.R.E. Customers Are Really Everything® has had over 25 years of durability in its analog, in-person format as a front-line retail sales system. Recognizing "software is eating the world", Terry pivoted the business with the launch of its retail human capital platform in 2017.

Terry as a non-digital native, has successfully transitioned her business by leveraging technology. She's persevered through the trials of adapting what she's known to be true, with what is required to remain relevant in the future. She's a pioneer in retail sales education, mastering behavioral re-patterning tools that are consistent undertones in her retail education products, and her keynote speaking addresses.
Books

Why Wait to Be Great?