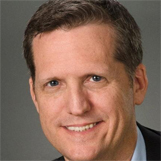 Thom Singer
Building Business Relationships
X
Program Descriptions
Leadership and "The Paradox of Potential"
Having "high potential" does not mean performing at maximum capability. While many believe they are doing all they can, a huge number of professionals are frustrated because they are coming up short of their personal expectations (and the expectations of others). Beyond excuses and finger pointing, this interactive presentation gets to the heart of how people can accomplish more and enjoy their work and how leaders can help their teams succeed. As more organizations focus on the "future of work", this is about more than telecommuting and stand up desks. Illuminate the possibilities of goal setting, teamwork, successful human engagement, cross-selling, and other skills to help everyone reach their highest potential.

Learning Objectives:
Learn the reasons people say they are missing their potential
How to make the switch from "wishing" to "doing"
Gain clarity about plans, purpose and people and how they relate to your success
Discover the biggest limiting beliefs and how to circumvent them
How to lead your team over the gap between potential and results

In Real Life: Connecting With People in a Gadget Crazed World
There is more to creating business relationships than a "like", "link", "share" or "follow". While the popular social media tools can make it seem like we have countless friends and business associates, it is real human engagement that leads to opportunity. This program is designed as an opening keynote and will bring the audience focus back to the basics on establishing connections that will lead to more success in business, sales, and life. Make your event a human laboratory for connecting.

Learning Objectives:
Learn how to make stronger business connections that will lead to opportunities
How to combine in person networking and social media
Gain clarity cultivating relationships and how to ask for referrals
Discover why your elevator pitch is not helping you network
How to get other in your company to work together to build your business brand
Thom Singer delivers high energy presentations for industries that rely on personal relationships for sales growth and advancement opportunity where people may be overwhelmed by the fog of technological options. When human engagement and connections matter, event organizers hire "The Conference Catalyst".

Thom will "wow" your audience with his practical and motivational presentations. He has experience speaking to groups large and small; keynotes, breakout sessions, interactive training and serving as the "meeting planners favorite" --- "The Conference Catalyst" (available as keynote or in the role of EmCee).

He is the author of eleven books on the power of business relationships, networking, entrepreneurship, public speaking skills, and legal marketing. He has authored numerous articles for business and marketing publications,and has been quoted as a business relationship expert in a variety of business periodicals including Selling Power, Forbes.com, The New York Times, CNN MoneyWatch and many others. Thom is also the host of the COOL THINGS ENTREPRENEURS DO Podcast (ask about adding podcast interviews from your event to his confernece services).

Thom and his wife, Sara, make their home in Austin, Texas and are the parents of two highly-spirited daughters.
Books