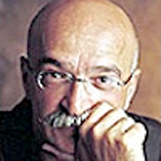 Tom Casalini
Celebrated Portrait Photographer, Author: Ordinary Heroes
X
Program Descriptions
Ordinary Heroes: A Tribute to Congressional Medal of Honor Recipients
Reflections of Freedom, Faith, Duty, and the Heroic Possibilities of the Everyday Human Spirit
"Ordinary Heroes" is a dynamic, emotional, unforgettable presentation about the recipients of our nation's highest tribute for valor - the Medal of Honor. The uplifting message of the heroism potential in all of us is an outgrowth of his year long experience in 28 states and 52 cities photographing living Medal of Honor recipients. This moving and inspiring program examines the remarkable moments that transformed ordinary People into Ordinary Heroes. Accompanied with a slide presentation of the book's outstanding photographs, Tom Caslini takes us into the lives and heroic moments that defined these lives. A Compelling and unforgettable tribute.
On September 11, 2001, the term "hero" took on a whole new meaning for most of us in America. But more than a year before, celebrated portrait photographer Tom Casalini discovered a remarkable depth of heroism throughout the United States. He traveled the country meeting and photographing recipients of the Medal of Honor.

It was a life-changing journey that resulted in a highly acclaimed hardcover book.

Now, Tom tours the nation sharing the uplifting message of the heroism potential in all of us.

Tom Casalini attended Indiana University and received his degree from the New York Institute of Photography in 1972. After a period of freelance work out of Atlanta, Georgia, he returned to his native Indiana as the official state photographer. In November of 1973, he opened his studio in Zionsville, Indiana, approximately 10 miles north of Indianapolis. In an historic two-story brick building on Main Street, he concentrated on portraits and commercial photography for both local and national clientele. Currently, he is devoted almost exclusively to portraitures and special projects. Casalini brings to his work a warmth and depth of understanding of the human spirit that has earned him a solid reputation and keeps him in high demand. His work consistently receives notable awards and enjoys significant success in public exhibitions throughout the country.