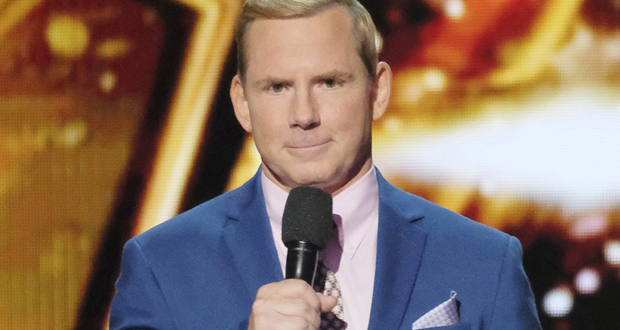 Tom Cotter
America's Got Talent Finalist
Why Book Tom Cotter?


Tom's high energy, rapid-fire style of comedy leaves audiences clutching their sides and rolling in the aisles.
He was the first comedian to ever reach the finals of NBC's"America's Got Talent".
If laughter is the best medicine, prepare to be heavily medicated. Tom is the first comedian to ever reach the finals of NBC's "America's Got Talent". His runner up finish on the show has catapulted him to the comedic stratosphere. Before his historic run on the world's largest talent competition, Tom won the Seattle International Comedy Competition, the grand prize at The Boston Comedy Festival and was voted "Best Stand-Up" at The Las Vegas Comedy Festival. He has become a familiar face on television shows like The Tonight Show, "Last Comic Standing", The Today Show and his own series, TWO-FUNNY, on The Women's Entertainment Network. Other TV credits include CBS' The Late Late Show, Comedy Central's "Premium Blend", Comics Unleashed among many others. Tom also filmed his very own Comedy Central special, "Comedy Central Presents… Tom Cotter", and was featured in the Miramax film, "Next Stop Wonderland". In January 2019 Tom was again invited back to the AGT stage - this time to perform against the best of the best "Got Talent" performers from other years and around the world in "America's Got Talent: The Champions." In one the most talked about sets of the entire competition, Tom received a STANDING OVATION from the adoring crowd.