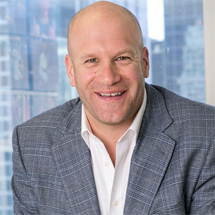 Tom Gimbel
Founder & CEO, LaSalle Network
X
Program Descriptions
How to Develop a Retention-Focused Company Culture

While the nation is facing a tight labor market, and the unemployment rate at record lows, organizations can't afford to lose talent, which has increasingly been focused on working for organizations with great company cultures. It's crucial that companies focus on this and take the right measures to build a company culture that will retain their people. Key takeaways for attendees during this session include:


How to identify what the current culture is in order to understand where improvements need to be made
Strategies for identifying employees' motivators and what matters to them
Initiatives to improve culture and morale
How to develop better people managers that can effectively develop and retain employees
;Understanding the difference between Culture and Perks; these are different and when companies mistake perks for culture, it will not keep employees at their organizations

Developing Middle Managers into Better People Managers
Are your managers driving your talent out the door? With the highest quit rate we've seen in nearly two decades, companies need every tool in their belt to retain key players. One area to pay attention to are your middle managers because as the saying goes, people don't quit companies, they quit managers. This session will give attendees tips to build their managers into better people managers to retain top talent. Key takeaways include:


Understanding the critical role managers have in an organization.
Understanding the difference between people managers and managers.
Traits of good people managers.
Mistakes made when identifying good people managers.
Developing people managers.

Why Companies Should Focus on the "B" Players

Oftentimes managers are quick to spot the top producers and spend majority of their time with them, but what about the employees who have the potential to become high potentials – aka the B players?

"B" players often account for majority of an organization's workforce, but they are often overlooked by management because they do not impact the bottom line as much as either a high or low performer would.

During this discussion, Tom Gimbel, founder & CEO of LaSalle Network, a national staffing and recruiting firm headquartered in Chicago, will outline characteristics of a "B" player to help identify who they are within the organization, discuss their impact on the bottom line, and how to manage them effectively so they can eventually become A players.

Five Key Steps to Building an Effective Workplace Culture

The economy is steadily improving, and the proportion of workers quitting their jobs each month is at its highest level since 2009, according to the U.S. Bureau of Labor Statistics. This means your employees—some of your best ones—may be leaving or at least planning to leave their jobs. So how do you retain talent—beyond monetary incentives? Culture.

In this discussion, Tom Gimbel, founder and chief executive officer of LaSalle Network, will explain how creating and sustaining a dynamic workplace culture can help you keep your best employees, which will drive your profits higher.

Move Your Business From Average to Great—Transform Corporate Employees Into Top Talent

If your staffing company is keeping corporate employees who aren't able to perform at the highest levels, you need to make decisions about these B players. A players are easy to spot, but the line between B and C players is often blurred—making it difficult to identify which employees are at which level. A players are self-motivated, aggressive, and focused. They are the Michael Jordan's and Tiger Woods's of the world. Do the B players at your staffing firm have the potential to become top talent, or will they become C players?

In this discussion, Tom Gimbel, founder and chief executive officer of LaSalle Network, will share why staffing firms need to focus on their B players, how you can spot them, and how you can develop them into A players.
Why Book Tom Gimbel?
Tom Gimbel is a nationally recognized entrepreneur and careers expert who specializes in company culture, hiring and retaining top talent. He is founder and CEO of LaSalle Network, a staffing, recruiting and culture firm.
Tom Gimbel is founder and CEO of LaSalle Network, a staffing, recruiting and culture firm. LaSalle has achieved annual organic revenue growth since inception in 1998, landing on the Inc. 500/5000 fastest-growing privately held companies list for the last 11 years, an achievement less than 0.5% of companies in America can claim.

Gimbel is an expert on hiring, careers and company culture, contributing to Inc., Fortune and The Wall Street Journal. Gimbel appears frequently on CNBC Squawk Box, TODAY, Fox Business Network, and in The New York Times, and Entrepreneur magazine, among others.

LaSalle Network has been recognized by more than 100 culture and revenue-based awards since inception including: Glassdoor's Best Places to Work, the #1 Best and Brightest Companies to Work For in Chicago and in the Nation, Entrepreneur Magazine's Top Company Cultures, Inc. Magazine's Best Workplace's, among others.

Gimbel holds a bachelor's degree from the University of Colorado and is on the Board of Directors of Ounce of Prevention and the American Staffing Association. He is an active member in the Young Presidents' Organization, Economic Club of Chicago and Entrepreneurs' Organization.