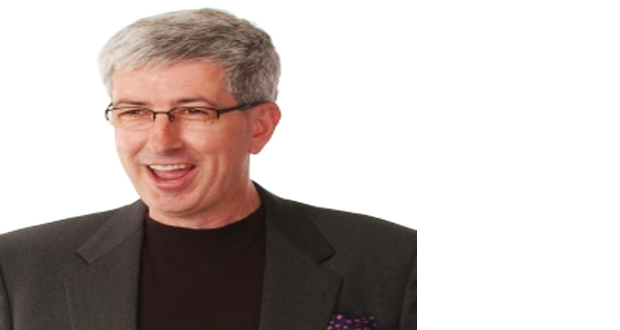 X
Program Descriptions
Turning A Sales Flyer Into a Sales Happening!
While businesses spend thousands of dollars each year on direct mail, it too often seems the only way to get additional sales is to increase the number of flyers sent. There are however, ways for a business to get increased results from their flyers by the way merchandise is presented, how the business is first seen by the customer, and by the way the staff interacts with the customers. This session will help increase traffic flow with new and repeat customers while increasing the chances of selling merchandise that is not on sale.

How to Put SIZZLE On Your Sales Floor!
Businesses that have a high average sales ticket and/or high sales per square foot do not enjoy this phenomenon by accident. Customers spend more in businesses that have made a special effort to invite them in and then utilize special techniques to get them to move about the business and look at merchandise. Attendees will learn that customers who spend more time in a business are more likely to spend money and spend more than the average customer. Attendees will also learn how to make sure their sales floors are tools to entice customers to boost their purchases to new heights.

Small Businesses Don't Die They Just Commit Suicide
A challenging title to a very important topic. Tom Shay knows it is not the competition that causes a business to fail. Instead, it is the incorrect actions and lack of action that hurt a business. This enlightening, stimulating and motivating presentation by Tom Shay will send participants home prepared and ready for developing a plan of action for their business.

Black Ink: Cashflow Management Secrets Your Accountant Never Shared
54% of the small businesses that fail are actually profitable when they go out of business. Why? Tom Shay knows it is because these businesses have failed to understand their future cash needs. With this session, participants will be able to accurately project their future cash and inventory needs. This is a most unique and very valuable session. Even those with little understanding of their finances will be able to implement these most necessary strategies.
Tom Shay's experiences as a fourth generation merchant provide him with the knowledge and background to present tried and proven ideas to assist owners, managers, and staff with the day to day operation of their business. During the 25 plus years that Tom was a part of the family business, the stores were ongoing laboratories for the management and promotional techniques that are the backbone of the seminars that Tom now produces.

He presents proven and time tried ideas on the topics of: promoting, customer loyalty, business management design, employee skills development, and financial control.

A native of Fort Smith, Arkansas, Tom started his first job working in his grandfather's general store. Tom moved to Florida to join his parents in the family operation they had purchased in 1971. Over the next 26 years, the Shay family owned and operated three businesses. In 1997, Tom sold the business to devote full time to the development of seminars and writing magazine columns and books.

In addition to providing proven business building ideas through his writings in over 60 trade publications, Tom has authored EZ Cashflow - a book teaching how to accurately forecast your next 12 financial sheets, and a series of books of management tip books beginning with 100 Profits Plus Ideas for Power Promoting and 100 Profits Plus Ideas for Power Managing. As a speaker, Tom has earned the Certified Speaking Professional (CSP) distinction, an honor that has been earned by less than 7% of speakers worldwide.

Tom and his wife Marilyn reside in St. Petersburg, Florida with their twin sons Darren and Blake.
Books

100 Profits+Plus Ideas