Eagles Talent Speakers Bureau, with 30 plus years in the speaking industry, is proud to partner and manage Phil Hansen for speaker bureau engagements.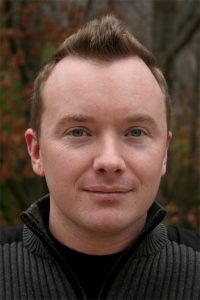 Dubbed "the Artist for the People", Phil Hansen is a world renown multimedia artist, author and innovator who uses his platform to bring art to a wider audience. Never one to be confined to conventional boundaries, Phil is an expert at traditional art, electronic media, offbeat materials, and interactive experiences, remarkably fusing them all together to bring a state-of-the art experience for spectators and audiences alike. He is perhaps most famous for his meta-art, videos that gives audiences an in-depth look into his creative process, inviting the public to a front row seat into his thought process while creating his masterpieces. 
For a man with immense talent, it's hard to believe that Phil's career as an artist almost came to an end as he developed a tremor in his drawing hand. Despite the difficulties that the tremor brought about, Phil discovered that by embracing his shake, limitations could become the passageway to creativity.
Phil's ability to physically and figuratively draw parallels to the business setting has made him one of the world's most sought after keynote speakers on the topics of change, education, leadership, and more, taking basic principles and transforming them into life lessons that companies and individuals can use to their benefit.
Samples of Phil Hansen's Art: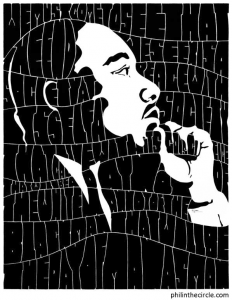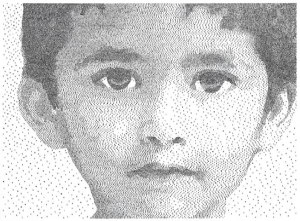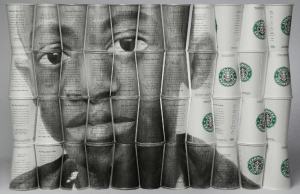 Programs:
Embrace the Shake: Transforming Problems into Opportunities
Like Phil's art, his story and message of "Embrace the Shake" defies conventional thinking by approaching limitations as opportunities. To get there we have to stop relying on external resources and tap into our own internal resources, most importantly, our creativity.
The Art of Collaboration: (An Interactive Art Experience)
In addition to his inspiring talk, Artist Phil Hansen designs a hands-on interactive art experience that brings your audience together to create a stunning and unexpected work of art. This fun, engaging and collaborative project furthers the experience of embracing challenges through teamwork, and demonstrates the power of coming together to create something new. Client keeps the final artwork.
Testimonials: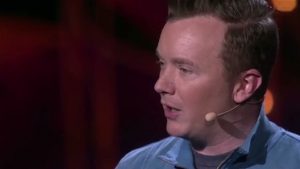 "Phil's message of self-reinvention and the power of transforming adversity into opportunity is one that translates well across audiences—regardless of the industry. His message inspires, motivates and re-energizes the creative spirit in us all." – Ford Motor Company  
"Phil will wake up your employees in a way you as a leadership team cannot." -Executive Board Member of SAP 
"There are really smart speakers, there are really inspirational speakers, and there are really human speakers. Phil is all three. Can't wait to hear him again!" -International Society for Technology in Education
For more information on booking Phil Hansen for one of your events, check out his page on our website or call our office at 1.800.345.5607.