Time management expert and author Jeff Davidson, explains to meeting planners on how to make a lasting impact on audience members!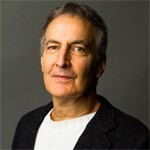 Here is conundrum, to which, perhaps, you have an answer: Meeting planners go to extraordinary lengths and sometimes pay huge sums of money to ensure a well-run and effective conference.
Yet, in most sessions the information provided is quickly forgotten. Participants attend, leave, and soon cannot recall much if not all of what they were exposed to.
I've made 836 presentations and attended at least an equal number. In all that time I've received a book or audio program from the speaker perhaps 30 times, or from less than 4% of the meetings I attended. Following a worthwhile speech or presentation, such books and audio products are valuable to me. I tend to review them, keep them, and reflect upon what I learned. 
So, which speaker's presentation and information have the greatest impact upon me: those who only offer handouts or who employ some type of take home learning aid?
An Investment with Legs
If you are paying a small fortune for the conferences you arrange, to ensure that my message or any other speaker's message has optimal if not lasting impact, I encourage you to acquire books or audio products from us. This represents far more than a dollar transaction that benefits speakers, it is an investment in your people.
My 31-year experience confirms that audience members are thrilled to receive an autographed book or audio product from a speaker, and that the meeting planner who arranges such distribution is considered a forward-thinker.
Such learning tools — in my case, books and audio on the topic of work-life balance — usually don't cost more than standard giveaways such as t-shirts, mugs, notebooks, or tote bags and indeed have much more residual value. The pre-speech announcement of such gifts generates good will and higher levels of attendance. Participants often keep the book or audio for years, sometimes displaying them in the office, or storing them in their personal home library.
Enhanced Learning, All Around
When a substantial learning tool is given, the audience members can relax, and take fewer notes. The entire session, from start to finish, invariably proceeds on a higher note. At the conclusion of the meeting, the book or audio product is one of the treasures that participants look forward to bringing back with them 
Because you're buying in quantities, with virtually any speaker, the price per learning aid can drop significantly. Over many years, I've had clients large and small, take advantage of this opportunity, and I know other speakers who have witnessed the same. To the best of my knowledge it has been a win-win-win situation (meeting planner, speaker, audience participants) all the way!
Jeff Davidson, MBA, CMC, aka "The Work-life Balance Expert"® offers keynote presentations and workshops on a creating work-life balance, managing the pace with grace, and thriving in a hyper-accelerated world. He has spoken to Fortune 50 companies such as Lockheed and IBM, and to American Express, Westinghouse, America Online, and Wells Fargo. Jeff is also the author of Simpler Living, Breathing Space, and Dial it Down, Live it Up. His books have been published in 19 languages including Arabic, Chinese, Japanese, Malay, Turkish, and Russian.