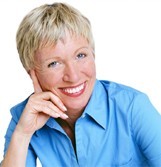 Top Shark Tank investor Barbara Corcoran knows what it takes to be a successful entrepreneur. She was able to parlay a $1,000 loan into a five-billion-dollar real estate business. She's one of the most sought after keynote speakers who's full of passion, imagination, and has an eye for picking the right businesses to invest in.
In this Eagles Talent Podcast, host Sheldon Senek talks with Barbara Corcoran about her hit tv show Shark Tank, how her family helped to prepare her future in business, and how she continues to inspire others.
[display_podcast]
To Check Availability or Book Top Keynote Business Speaker Barbara Corcoran:
Call Eagles Talent: 1.800.345.5607
Or click here to visit here speaker profile page.
You can subscribe and listen to all of our pocasts on iTunes by clicking here.