As Breast Cancer Awareness Month comes to an end, we wanted to take time to highlight our Top 5 Breast Cancer Speakers.
The women featured here are either breast cancer survivors or advocates for the disease. Any of them would be perfect for your event! And keep in mind, raising awareness for breast cancer doesn't stop after October, it's a great thing to do year round!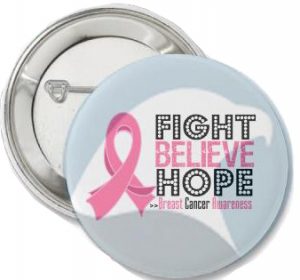 1. Joan Lunden
Joan is an award-winning journalist, bestselling author, motivational speaker, and women's health & wellness advocate. For nearly two decades, Joan hosted on Good Morning America, and her remarkable insight has made her an in demand speaker. In June of 2014, Lunden was diagnosed with triple negative breast cancer, which required chemotherapy, surgery, and radiation. But as an optimist, Lunden wanted to turn her diagnosis into an opportunity to help others. Her strength lies in her ability to disseminate advice from experts to help inform her audience how to stay healthy.
Linda is an outspoken journalist, award-winning television documentary producer, best-selling author and a breast cancer survivor. For the last 25+ years, Linda's work has been seen all over the television universe, it's no wonder she's one of the most sought-after speakers in America. With her audience, she shares her wisdom on everything from how to survive corporate America with your values intact, to how to survive breast cancer and live to laugh about it.
3. Gail Blanke
Gail is the is founder, president, and CEO of Lifedesigns, LLC, a company whose vision is to empower men and women worldwide to live truly exceptional lives. She was also one of the youngest female senior vice presidents of Avon Products, Inc. During her time at Avon, she helped launch the widely acclaimed Avon Breast Cancer Awareness Crusade, which has raised nearly $100 million to date. In addition to this, she is considered one of the finest motivational speakers in the country and has worked with many well-known corporations.
4. Halley Bock
As President and CEO of Fierce, Inc., Halley is at the forefront of the leadership development and training industry. Prior to this, Halley spent over 13 years in the high-tech industry innovating for the emerging online media space. In addition to this, she's a popular and engaging keynote speaker, working with leaders across the globe. Outside the office, she's passionate about raising breast cancer awareness.
Jessica had a vision to create a new kind of company that would offer today's busy woman a career alternative. Now as CEO and Founder of the company Stella & Dot, she is doing just that. In 2010, she created the Stella & Dot Foundation, so far it's raised nearly $2.4 million to-date towards creating positive change in women's lives, and raising awareness for Breast Cancer and Autism.
For more information about booking a speaker for breast cancer awareness, contact Eagles Talent Speakers Bureau at 1.800.345.5607.