Rebranding or coming up with a new business strategy for an organization can be a daunting task. Fortunately, the following are 10 of the Best Branding and Advertising Speakers

who can help make make the process seamless! 
---
Best Branding and Advertising Speakers
Johnny Earle, a.k.a. Johnny Cupcakes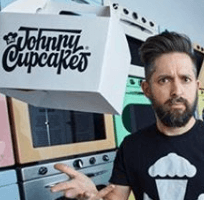 Highly Successful Entrepreneur and Branding Expert, Founder of Johnny Cupcakes.

Turned a T-shirt company into a multi-million dollar business.

Teaches audiences how to achieve cult-like brand loyalty.
Fees: $20,001-$30,000
Travels From: Massachusetts
Topics: Branding & Advertising, Business Entrepreneurship, Customer Service
---
Real Estate Mogul & Shark Tank Investor.

Turned a $1,000 loan into a five-billion-dollar real estate business.

She speaks passionately on the art of leading a team to success and the importance of innovation in business.
Fees: From $75,001
Travels From: New York
Topics: CEO's and Business Leaders, Sales Strategies, Real Estate
---
Branding Expert, Social Media Enthusiast, Gen X and Y Evangelist.

Spunky, intelligent, and willing to share it all, Karen is a fabulous choice for a memorable keynote in a change of pace atmosphere.

Specializes her talks in the areas of gender, culture, generation, stress, branding, and customer service.
Fees: $5,001-$7,500
Travels From: Texas
Topics: Leadership, Generational Diversity, Communication Skills
---
Shark Tank Investor, Founder & CEO of FUBU.

From guerrilla marketing and branding techniques, to using cutting-edge innovation with social media, he is one of the top business strategists.

Provides attendees with proven tips on negotiating, boosting sales, and increasing productivity within the team.
Fees: $50,001-$75,000
Travels From: New York
Topics: Marketing, Small Business Development, Negotiation
---
Top 100 Women in the Automotive Industry, Former FIAT Dealership Principle, Award-Winning Sales Strategist.

Broke the "NAFTA" sales record by selling more than 100 new FIAT 500's in one month in 2012.

With her dynamic personal style and deep insights into sales, Lisa inspires purpose and can drive action into any organization.
Fees: $7,501-$10,000
Travels From: Texas
Topics: Peak Performance, Women In Business, Management
---
Sara Blakely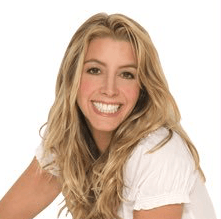 Entrepreneur, Creator of Spanx & ASSETS.

Took $5,000 and began her adventure in the male-dominated hosiery industry. Following her business, she started "The Sara Blakely Foundation," which is dedicated to empowering women around the world.

Today, Sara guides clients with creative strategies leadership tools to turn them into high-performing individuals.
Fees: Call for free.
Travels From: Georgia
Topics: CEO's and Business Leaders, Innovation & Creativity, Branding & Advertising
---
Kaplan Mobray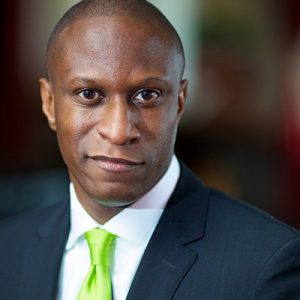 Personal Branding Coach.

Kaplan draws from over 15 years of corporate experience as a successful business executive where he led marketing, advertising, and brand development initiatives for Fortune 500 companies.

He teaches organizations how to develop inspired leaders, increase employee engagement and productivity.
Fees: $10,001-$15,000
Travels From: New York
Topics: Networking, Motivational, Leadership
---
CEO & Chief Happiness Officer of Delivering Happiness and Zappos.

She's worked with over 250 companies.

She challenges audiences to move beyond the traditional avenues of achieving happiness — money, title, status — and develop their own core values.
Fees: $30,001-$50,000
Travels From: California
Topics: Recruitment & Retention, Corporate Culture, Trending Happiness
---
God Father of Hispanic Branding. Best Selling Author. Philanthropist.

Vice President of Multicultural Sales & Community Promotions across PepsiCo's North American divisions.

He is recognized as the creator of the "Flamin' Hot" line of products including Flamin' Hot Cheetos, which influenced future ethnic products and the first Frito-Lay Hispanic marketing team.
Fees: $7,501-$10,000
Travels From: California
Topics: Marketing, Branding & Advertising, Diversity & Inclusion
---
New York Times Bestselling Author, Founder/CEO, Angel Investor, Podcast Host & Innovation Advocate.

Founded Digital Royalty in 2009 to help corporations, celebrities and sports entities humanize their brands online through social communication channels.

She currently conducts clinical research studies and speaks on the relationship between technology and humanity.
Fees: $15,001-$20,000
Travels From:
Topics: Social Media & Online Marketing, Corporate Social Responsibility, Artificial Intelligence & AI Robotics Speakers
---
For more information on booking keynote speakers, visit eaglestalent.com or call 1.800.345.5607
---