In recognition of National Poetry Month, April is a time to celebrate poets all over the globe. Today, we're shedding light on two speakers who also double as inspirational poets.
---
Best Inspirational Poets: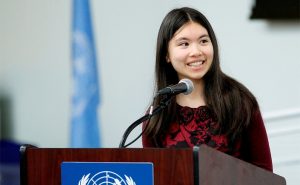 Adora Svitak is a child prodigy and internationally published author, known for her essays, stories, poems, and books. She has been a prolific short story writer and blogger since the age of seven! Over the years, she has created daily video conferences with students from around the world which have earned her Berrien RESA's "Best Author and Expert"  two years in a row. Adore has also appeared on national and international media outlets such as NBC Nightly News, Good Morning America, the Oprah Winfrey Show, the Outlook from BBC, and more to advocate for education and innovation around the world. To add to her impressive background, she has written a collection of books including, "Flying Fingers," which is an engaging how-to handbook for parents and kids on writing from a student's point of view. As a writer, poet and humanitarian — she continues to speak nationwide to a wide variety of audiences as an advocate for literacy.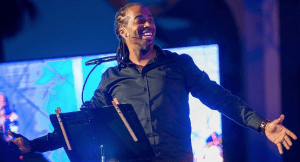 Sekou Andrews is the creator of Poetic Voice – a new, cutting-edge speaking category that seamlessly fuses inspirational speaking with spoken word poetry to make messages more moving and memorable. His dynamic blend of strategic storytelling, business insight, spoken word, theater, and comedy turns events into experiences, and transforms audiences of informed receivers into enrolled responders. It's safe to say he's a performer who is disrupting the speaking industry in unprecedented ways. Furthermore, he is an actor, musician, two-time national poetry slam champion, entrepreneur, and now award-winning poetic voice. One of Seiko's strong suits is working with leadership conferences. He is able to deliver the messages and missions of the organization in a powerful way that results in attendees taking action without hesitation. His "wow-factor" is in high demand with the world's most successful organizations, including Google, Viacom, Nike, Linkedin, TEDx and many more. As a speaker and strategic presenter across all platforms, Sekou always finds a way to rock the stage through his personalized poetic presentations.
---
For more information on Best Inspirational Poets, please visit eaglestalent.com or call 1.800.345.5607
---