Spice up your next corporate meeting with a speaker who has got some serious tricks up his sleeve. While traditional keynote addresses can be interesting and informative, little is more engaging than a magician, hypnotist or circus act that takes your company's focus to the next level. While a comic or ventriloquist can certainly pull a few laughs out of even the toughest senior partner, the best speakers also find creative ways to tie your company's message into their on-stage act.
Add a dramatic flair to a conference with entertainers who can engross the audience while carrying forth the purpose of the meeting. By thinking abstractly, you can find nearly endless ways to incorporate entertainment into your group's messaging. Book an entertainer early in your event's planning process and tailor everything else around this grand finale, from event pamphlets to email reminders and welcome gifts. Give employees or conference attendees something they'll be talking about around the water cooler for weeks to come with one of these renowned entertainers:
Through unconventional methods, entertainers Jon Wee and Owen Morse of The Passing Zone demonstrate "The Power of Partnership." Not only their business brand, but their personal safety hinges on Wee and Morse's ability to trust and communicate as they dazzle audiences with their physical comedy routine.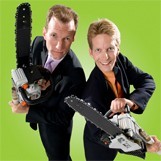 Nothing is more pertinent to today's political scene than the comedy of The Capitol Steps. Formed by Congressional staffers-turned-comedians, this show is tailored to the latest breaking news and presents current headlines in a humorous, comical way. Audience members will request The Capitol Steps again and again for future events, looking forward to their next jib at Washington's elite.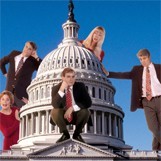 From a Florida dueling piano bar to Las Vegas and Broadway, Michael Cavanaugh knows the music industry inside and out. Catching the performance bug at an early age, Cavanaugh has honed his skills as a singer, songwriter and performer, going on to play the musical lead in Broadway's hit "Movin' Out." An evening with Cavanaugh, whether solo or accompanied by a band, provides upbeat musical inspiration.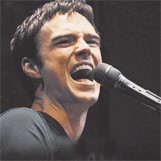 After leaving corporate jobs behind, Tim and Kris O'Shea came together to form "The O'Shea Report," a Saturday-Night-Live-meets-Dateline production.  Now travelling from coast to coast, the O'Sheas apply their knowledge of workplace obstacles to their humorous stage show.