Today's Black History Moment is about Kai Kight! He's a world-class violinist, unique composer, innovator, and entrepreneur. As a keynote speaker, Kai shares captivating stories from his transformation as an artist that inspires and bring audiences to the edge of their seats. 
A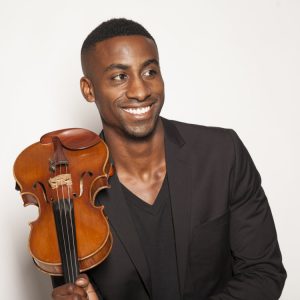 t just three years old, Kai started learning how to play the violin. He studied classical music under the concertmaster of the Kennedy Center Opera House Orchestra, in Washington, D.C. His top skills have led him to perform in venues like the White House and the Great Wall of China!
In addition to his musical education, Kai attended Stanford University's highly regarded d.school to study design and engineering. While he was there, he was introduced to the innovative culture of Silicon Valley. Kai also became a Kleiner Perkins Design Fellow and Mayfield Fellow — which are prestigious programs for students looking to become top engineers, designers and innovators. From these fellowships, Kai got an early start in entrepreneurship.
Currently, Kai composes his own music using an innovative violin style, that blends classical technique with rhythms and textures from popular genres such as hip hop and jazz.
In his spe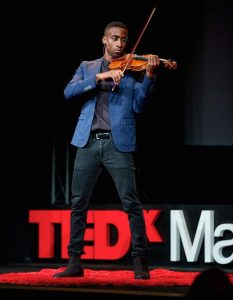 aking presentations, Kai's goal is to "inspire professionals to reach their full creative potential by reimagining and reinventing their resources at hand." He does this by drawing on experiences from his diverse background, and creating a fresh approach to innovation that makes even the most traditional industries excited and motivated.
For more information on booking innovative keynote speaker, Kai Kight, for your next event, check out www.eaglestalent.com or call our office at 1.800.345.5607.