S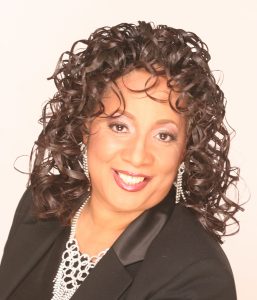 heyann Webb-Christburg is a keynote speaker, civil rights activist, mentor and youth advocate. She is also the co-author of the nationally recognized book, Selma, Lord, Selma: Girlhood Memories of the Civil Rights Days — which was made into a Disney Movie, and was nominated for Best Television Mini Series by the NAACP Image Awards in 2000. Today Sheyann travels all across the country discussing the lessons she gained from the historical movements she experienced.

Born in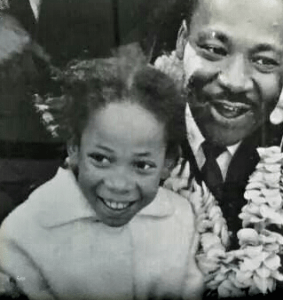 Selma, Alabama, Sheyann grew up during a time when racial tension, and segregation was prevalent. When she was just 8 years old, she became involved in the historical Civil Rights Movement. In fact, Dr. Martin Luther King Jr. gave her the nickname the "Smallest Freedom Fighter!" Sheyann would often sneak out of her house to attend mass meetings with the activists, and lead the congregation by singing freedom songs. However, she wanted to do more than just attend meetings, and decided to take part in three historical marches: the first attempted march from Selma to Montgomery known as "Bloody Sunday", the "Turn Around Tuesday March" and the successful march from Selma to Montgomery.
Sheyan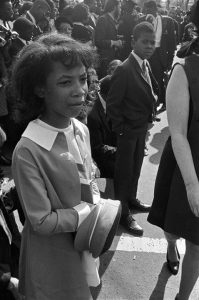 n is widely known for being the youngest civil rights activist to march in Bloody Sunday. Even though she was a young girl at the time, she vividly remembers every detail of it. She recalls being frightened by the hateful things people yelled out at the marchers, and the brutality of the police officers. After that she ran home upset from everything she had witnessed, but that didn't stop her from participating in other future marches.
As she got older, Sheyann went to a segregated public school in Dallas County, Alabama until her junior high year when she became one of the first blacks to integrate an all white school. What should've been a positive thing, turned into a horrific experience for Sheyann. She was pushed down stairs, called bad names, suspended from school and spat on, with nothing done by school administrators.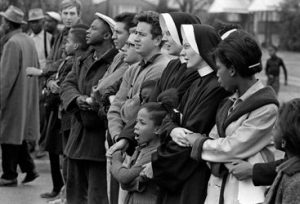 B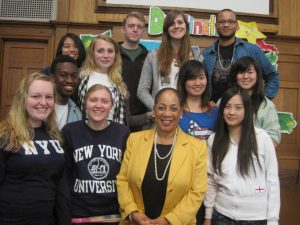 ecause of Sheyann's many encounters with racism and poverty, she has dedicated her life by assisting youth in America. She helps them build their self-esteem, confidence, overcome adversity, and find real purpose in their lives. Her commitment to these goals began when she found KEEP Productions — a non-profit Youth Development and Mentoring Program. In addition to being a professional speaker, Sheyann currently volunteers and works on educational services, history tours, self-esteem workshops, etiquette workshops, and beauty and charm workshops. She also promotes and directs high quality fashion productions. As an active figure in the media, Sheyann has appeared on The Oprah Winfrey Show, and been featured on numerous TV networks such as CNN, NBC, BET and other major radio talk shows.
For more information on booking civil rights activist keynote speaker, Sheyann Webb-Christburg, for your next event, check out www.eaglestalent.com or call our office at 1.800.345.5607.