Philanthropy makes the world a better place in general. It brings people, even complete strangers, together for a common cause. Whether that cause be to eradicate a disease, assist in the aftermath of a tragedy, or raise money for a fundraiser, even the smallest amount of help goes a long way.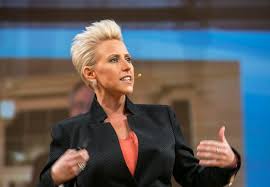 Speaker, author, and philanthropist Laura Schwartz exemplifies what helping others is about. The former Director of Events for the Clinton Administration has donated her time and generosity to many causes. Schwartz even gave the funds she received from writing a Chicago Sun-Times article to Clean the World in 2012. She is also heavily involved with the American Heart Association as an advocacy board member. In addition, she runs the association's Go Red Luncheons and Chicago Heart Walks. She has worked with the United Way and the YWCA as well.
Philanthropy has also literally given people life throughout history. As a result of the recent and tragic Orlando shooting, blood has been in high demand for victims of the attack. Fortunately, hundreds of people nationwide have been stepping up and donating their blood in the hope of saving a person's life. And like many of us, Laura Schwartz was shocked and saddened when hearing about this horrific tragedy. She has since posted multiple messages of support on her twitter page, and sends her prayers to all who were affected by the Orlando attack.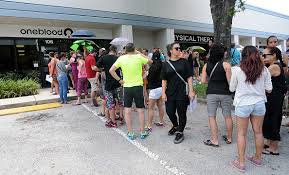 Interestingly, today, June 14, is World Blood Donor Day. The event, established in 2004, serves to raise awareness of the need for safe blood and blood products, and to thank blood donors for their voluntary, life-saving gifts of blood.
Roughly 108 million donations from around the world are collected with half of them coming from high-income countries. To put it in the perspective of an impoverished nation, donations from only 1% of the world's population can supply an entire nation's basic blood needs, according to the World Health Organization.
The American Red Cross states that someone in the United States needs blood "EVERY TWO SECONDS!"
Nearly 36,000 red blood cell units, 7,000 units of platelets and 10,000 units of plasma are needed every day in this country.
If you would like to donate blood to the victims of Orlando or to anyone else, you can find the nearest American Red Cross drive or event in your area here.