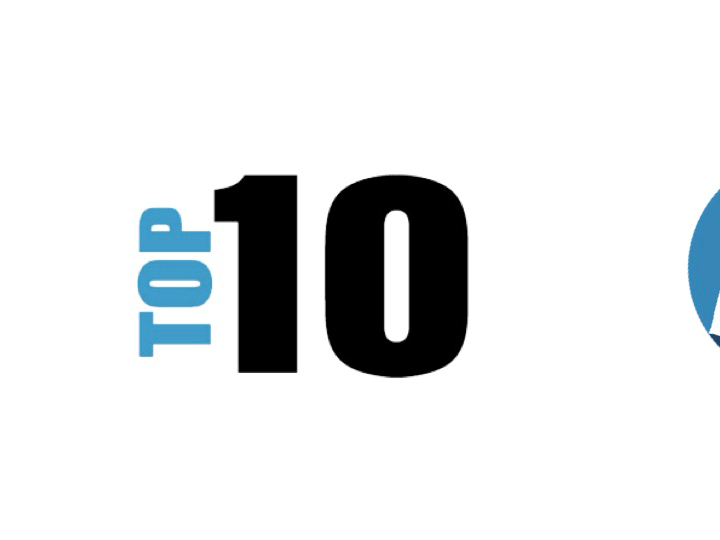 This National Entrepreneurship Month, we are acknowledging 10 Business Entrepreneurship speakers who lend their mindsets, strategies, and skills to businesses all over the globe.
Business Entrepreneurship speakers
---
Bill Rancic was hired as the winner of the first season of NBC's breakthrough program "The Apprentice." After his big break, he continued making strides in the business industry by publishing his New York Times best-selling book, You're Hired: How To Succeed In Business And Life. Followed by an entrepreneurial expedition of starting up his own Cigar business called Cigars Around The World, which allows people to purchase a monthly online subscription of different types of cigars. This soon became a multi-million dollar enterprise. In addition to all his success, he is highly engaged in charitable activities and currently speaks at a variety of business events sharing his insight that continues to leave audiences motivated.
Travelling From: Illinois
Fee: $20,001-$30,000 – exact fee in this range.
Topics: Reality TV Star, Trending Motivational, Small Business Development
---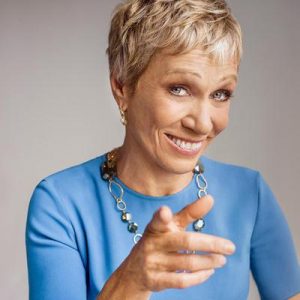 Barbara Corcoran's life started out with a classic "rags to riches" story, but it quickly turned into more when she built the most successful real estate brand in New York City. After receiving her first investment of $1,000 Barbara quit her job as a waitress and started the once-tiny real estate company that grew into a five-billion-dollar real estate business. Today, she contributes on NBC's TODAY Show where she comments weekly on trends in the real estate market and is an investor/shark on ABC's reality hit Shark Tank. She has also written a business book that has become a national best-seller called, If You Don't Have Big Breasts, Put Ribbons on Your Pigtails. As a speaker, she brings her frontline experience and infectious energy to each person in the audience. They laugh, cry, and learn how to become more successful.
Travelling From: New York
Fee: From $75,001
Topics: Real Estate, Sales Strategies, Women In Business
---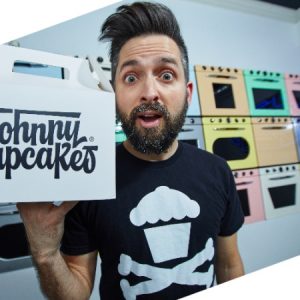 Johnny Cupcakes was named America's #1 young entrepreneur by Business Week, profiled in the NYTimes, NPR, MTV, Forbes, Newsweek Magazine and the Boston Globe, and featured in INC Magazine as one of the world's fastest growing independent businesses. Johnny Earle, the founder of Johnny Cupcakes, is known for starting the world's first global t-shirt bakery business that had customers lining up around the block for. So if you're looking for a speaker who inspires cult-like brand loyalty, delivers a one-of-a-kind message with distinguished leadership techniques then Johnny is your guy!
Travelling From: Massachusetts
Fee: $20,001-$30,000 – exact fee falls within this range.
Topics: Customer Service, Branding & Advertising, Leadership
---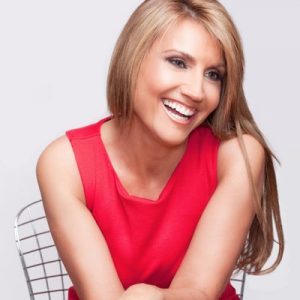 Amilya Antonetti is the creator of the brand, Soapworks, which quickly became one of the fastest-growing privately-held natural household product companies. Shortly after she moved her products into major grocery chains across the USA and Canada, she truly made a name for herself in the "human and earth-friendly" movement and helped redefine the cleaning aisle. Today, she has built numerous multi-million-dollar companies and is known for her business turnaround and brand extension skills across several industries. As a speaker, Amilya draws heavily on her own incredible life experience to teach others how to break the boundaries holding them back in business and in life.
Travelling From: New York
Fee: Call for free
Topics: Business Entrepreneurship, Innovation & Creation, Women In Business
---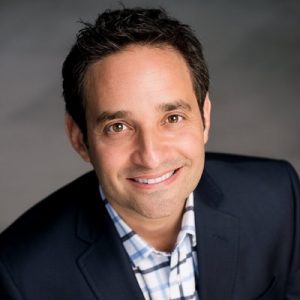 Josh Linkner started his career as a jazz guitarist, but soon became the founder and former CEO/Chairman of ePrize, which is the largest interactive promotion agency in the world. Over the years, he has written 4 books and has been named the Ernst & Young Entrepreneur of the Year, twice. Josh continues to share his knowledge on becoming a four-time tech entrepreneur and serving as CEO of each over the last 20+ years. He is the top-rated keynote speaker delivering inspiring talks on creativity, innovation, and reinvention.
Travelling From: Michigan
Fee: $30,001-$50,000
Topics: Innovation & Creativity, Leadership and Inspiration, Technology
---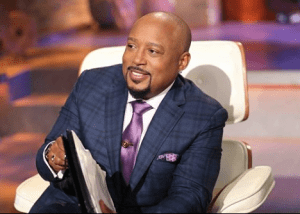 Daymond John is the founder and CEO of one of the most iconic fashion brands, FUBU ("For Us, By Us") Throughout the years, he has become a highly regarded marketing expert and a man who has surpassed new heights of commercial and financial success. Today, Daymond is a shark on ABC's show Shark Tank. In addition, he teaches audiences how to apply successful methods in today's business world by providing proven tips on negotiating, boosting sales, and increasing productivity.
Travelling From: New York
Fee: $50,001-$75,000 – exact fee falls within this range.
Topics: Achievement, Negotiation, Marketing
---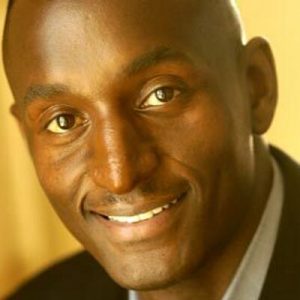 Dr. Randal Pinkett is an established entrepreneur, speaker, author, and scholar. He is the founder, chairman, and CEO of his fifth venture, BCT Partners, which is a multimillion-dollar management firm that handles everything from consultation, research, and evaluation, of information technology. In addition, Pinkett has received numerous awards, including the Information Technology Senior Management Forum's Beacon Award, the National Society of Black Engineers' Entrepreneur of the Year Award. In any event, Pinkett is the ideal speaker if you're looking for a leading voice of this generation in business and technology.
Travelling From: New Jersey
Fee: Call for free
Topics: Technology, Diversity & Inclusion, Innovation & Creativity
---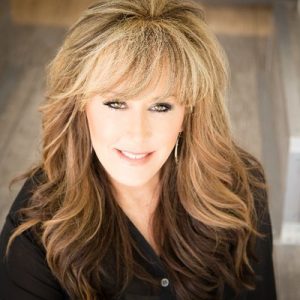 Lisa Copeland has had over 25 years of proven success in automotive sales and brand strategy. Her passion and expertise in sales and marketing has brought her on great business ventures and her success story has been featured in prominent publications, including the Wall Street Journal, the New York Times, Marie Claire, Bloomberg and Automotive News. As a speaker, she sheds light on the importance of purpose, people, and profits. Her energy and intelligence immediately engages attendees and towards the end, she presents a rousing call-to-action that gets the audience ready to take bold risks.
Travelling From: Texas
Fee: $7,501-$10,000 – exact fee falls within this range.
Topics: Peak Performace, Corporate Culture, Accountability
---
Dr. Traci Lynn's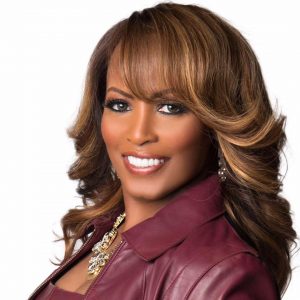 mission is to motivate, inspire, and change people by getting them to step out of their comfort zone and transform their lives. She does this through understanding her audiences' goals, projecting the right attitude, and bringing hey dynamic techniques to life. Dr. Traci Lynn is the perfect example of "practice what you preach," and can back up that statement with her multi-million dollar enterprise that has nearly 25,000 independent sales consultants in 46 states. Today, she continues to inspire change in the business world and individuals universally with unwavering commitment.
Travelling From: Florida
Fee: $10,001-$15,000  – exact fee falls within this range.
Topics: Communication Skills, Business Entrepreneurship, African-American
---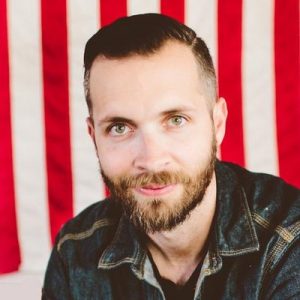 Dale Partridge, our last Business Entrepreneurship speakers, is a serial entrepreneur and founder of a 40+ person socially conscious e-commerce company called Sevenly.org. Each week, Sevenly partners with one qualified nonprofit and donates $7 from every product sold to support that charity's cause. Since its launch in June 2011; Mashable, Los Angeles Times, and Forbes have named Sevenly one of the fastest growing social good start-ups in the country. In less than two years, it has given over $2.8 million in $7 donations to charities across the globe. Throughout his experience with the company, Dale has become best known for his expertise in consumer trends, branding, marketing, and social media. In his presentations, he shares his story and encourages audiences to increase their generosity while empowering business leaders through his teaching philosophy.
Travelling From: Oregon
Fee: $10,001-$20,000 – exact fee falls within this range.
Topics: Social Media & Online Marketing, Trending Fresh Perspective Keynotes, Branding & Advertising
---
For more information on Business Entrepreneurship speakers entrepreneurial speakers, Check out www.eaglestalent.com or call our office at 1.800.345.5607 for more information
---