Q: What does Steve Jobs, Taylor Swift, and Robert B. Tucker all have in common?
A: A BrandLaureate Award!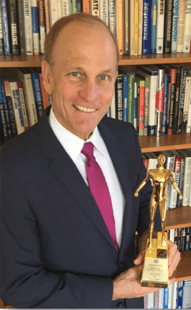 Robert B. Tucker was just awarded the 2015 BrandLaureate Award as Leading Author and Speaker in Innovation and Growth by the Asia Pacific Brands Foundation.
One of the most prestigious awards, The BrandLaureate awards innovators in business growth, branding and development and acknowledges their changes and contributions to society. With this award, Robert Tucker is in good company. Past recipients of the BrandLaureate award includes Nelson Mandela, Mark Zuckerberg, and Hillary Clinton.
In case you don't know, Robert B. Tucker is president and founder of The Innovation Resource, and one of the world's most in demand innovation and business speakers. He seeks to help individuals and corporations build creative, collaborative cultures and devise internal systems required to discover new ventures and prosper in a changing world. He guides businesses to move beyond simple improvements and produce truly game-changing new products, services and strategies.
Looking to book a Robert B. Tucker for an event? Visit us at www.eaglestalent.com or call our office at 1.800.345.5607.