"My goal is to motivate people to step out of their comfort zone, inspire them to greatness, and to change their lives. It's about letting people know that they can do anything they set their mind to if they see the bigger picture. We have the power to change our own financial future and our destiny." – Dr. Traci Lynn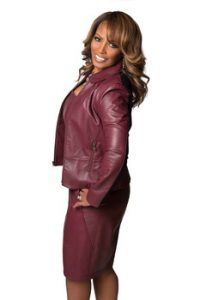 Did you know that August is National Black Business Month?
In honor of this month, we would like to acknowledge Dr. Traci Lynn.
As a renowned expert in business entrepreneurship, Dr. Lynn shares her dynamic vision not only in the board room, but across the world as an inspirational speaker. Her powerful and moving rhetoric consistently inspires hundreds of audience members to go out and achieve their dreams, regardless of the circumstances around them. 
Her experiences as corporate executive, entrepreneur, fashion designer, and strategic consultant allow Dr. Traci Lynn to share her proven strategies for building customer value, creating revolutionary products, inspiring innovation, and generating sustainable growth. Tailoring every message specifically to fit each audiences needs, Dr. Lynn always delivers highly informative and highly engaging content that serves as a catalyst for inspiring audiences to achieve their goals. 
For more information on booking Dr. Traci Lynn for one of your events, check out her page on our website or call our office at 1.800.345.5607.