I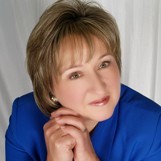 nternational Nurses Day is a day to celebrate all that these caregivers do for us. With our lives in their hands, they dedicate themselves to saving others and helping people get better!
One of the nurses we would like to honor is Donna Cardillo, RN. Donna is a highly sought after Health and Wellness speaker who travels around the world giving keynote presentations on healthcare and a range of other topics. Her successful career combines over 25 years of clinical, managerial and business experience, as well as her stint as a professional singer. In addition, Donna's clinical experience includes emergency and psychiatric nursing.
As the "Dear Donna" columnist at Nurse.com and an expert blogger at DoctorOz.com, Donna's influence doesn't just end in the hospital. Her uplifting speeches will teach you how to develop the energy and the courage to move beyond fear and leave you feeling inspired, empowered, and ready for action.
To check fees and availability on Donna Cardillo, call Eagles Talent Speakers Bureau at 1.800.345.5607.