Did you know that today i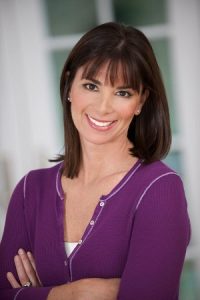 s National Donut Day? In honor of this, here is a delicious donut recipe from Celebrity Chef Missy Chase Lapine.
The Sneaky Chef is the brainchild of Missy Chase Lapine, whose New York Times bestseller, The Sneaky Chef: Simple Strategies for Hiding Healthy Foods in Kids' Favorite Meals inspired a whole new brand in the healthy eating/lifestyles category.
Legal Donut Recipe
Ingredients (Makes 12 donuts or 6 large muffins)
1/3 cup plus one tablespoon whole wheat flour
1/3 cup plus one tablespoon wheat germ
1/3 cup plus one tablespoon unbleached white flour
2 teaspoons baking powder
1/2 teaspoon salt
1 teaspoon instant coffee granules
1/2 teaspoon cinnamon
3 tablespoons unsweetened cocoa powder
1 large egg
1/2 cup sugar
3 tablespoons walnut, almond, or canola oil
3/4 cup Purple Puree
1 teaspoon pure vanilla extract
Powdered sugar, for dusting
Directions
Preheat the oven to 350 degrees. If you are making donuts, spray a donut pan or a mini Bundt pan with oil (they come in 6- or 12-mold sizes–use two 6-mold pans if you don't have the 12-mold size). If you are making muffins, line a muffin tin with paper liners.
In a large bowl, whisk together the Flour Blend, baking powder, salt, coffee granules, cinnamon, and cocoa powder. In another large bowl, whisk together the egg and sugar until well combined, then whisk in the oil, Purple Puree, and vanilla. Fold the wet ingredients into the dry and mix until the flour is just moistened. Don't over mix. Divide the batter evenly among the 12 mini Bundt or donut molds or fill 6 muffin cups to the top.
For donuts: Bake 12 to 14 minutes, until the tops spring back when pressed lightly. Loosen the edges with a knife and turn the donuts out over a plate to cool. Dust with powdered sugar before serving.
For more information on booking Chef Missy Chase Lapine for one of your events, check out her page on our website or call our office at 1.800.345.5607.