Did you know September is National Mushroom Month?
In honor of this month, here's a recipe for Roasted Mushrooms with Sundried Tomatoes from Health & Wellness Speaker, Dr. Janet Brill!
Ingredients
1 lb of baby bell mushrooms (or white mushrooms), washed, halved
1 Tablespoon of extra virgin olive oil
½ tsp of cracked black pepper
½ tsp of dried basil
½ tsp of dried oregano
½ tsp of dried thyme
½ tsp of dried rosemary
½ cup of sun-dried tomatoes, chopped
Optional: ¼ tsp of red pepper flakes
Directions:
Pre-heat oven to 350 degrees F.
In a large bowl, mix all the ingredients together except the sun-dried tomatoes.
Spread mushroom mixture onto a baking sheet and place in the oven.
Roast the mushrooms for 30 minutes.
Place the mushrooms in a large bowl and add the sun-dried tomatoes.
Serve hot or cold.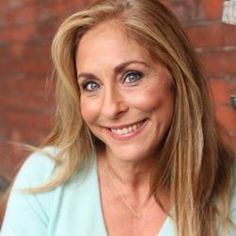 Dr. Janet Brill is a renown expert in the health industry and a highly recommended keynote speaker on the topics of Nutrition, Inspiration and Fitness. With a doctorate in exercise physiology, audiences can rest assure that Dr. Brill practices exactly what she preaches, demonstrating her medical expertise laced with a dose of motivation to give your attendees that well needed boost of self confidence in the workplace and beyond. 
For more information on booking Dr. Janet Brill for one of your events, check out her page on our website or call our office at 1.800.345.5607.