"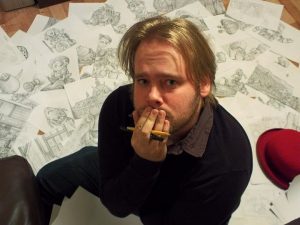 It's through our unique flaws that our individuality can be expressed." – David Trumble
Dr. Seuss, this inspiration behind National Read Across America Day, was a visionary whose children's books inspired generations. Today, his legacy is seen around the world with a nation-wide movement that aims to eliminate illiteracy.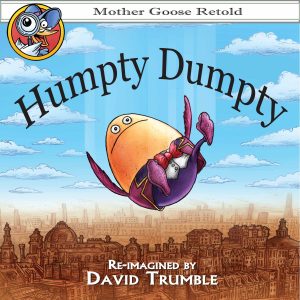 Across the pond, motivational speaker and children's book author David Trumble is building his legacy as well. David has made history as one of the youngest political cartoonists working for The Sun, one of the biggest newspaper publications in the UK. Trumble currently works as both an illustrator and author, having sold nearly a million children's books. Furthermore, he writes and draws thought-provoking cartoons for the Huffington Post, which have garnered millions of views, and been featured internationally through various media outlets around the world.
In addition to being an illustrator and children's book author, Trumble is also a highly sought after keynote speaker. He knows how to connect simple life lessons learned from fairy tales and children's stories and translate them into lessons that are beneficial in every aspect of life. As a keynote speaker, he pushes your audience to use their creativity and paint their blank canvass with endless possibilities! 
Looking to book David Trumble for an event? Visit us at www.eaglestalent.com or call our office at 1.800.345.5607.