Our Women's History Month celebration continues by highlighting inspiring and successful keynote speakers such as Shama Hyder.
Shama Hyder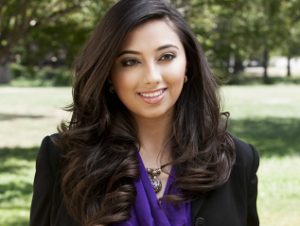 is the true definition of a trailblazer. A master of accomplishments, Hyder has been honored with many different achievements, such as being named as one of Forbes Magazine's 30 under 30 Movers and Shakers. She has also been called the "Zen Master of Marketing" by Entrepreneur Magazine, as well as the "Millennial Master of the Universe" by Fast Company. Under her leadership, her company, Marketing Zen Group, has grown tremendously, averaging 400% annual growth since 2009.
When she is not blazing her own path in the world of marketing, she travels around the world as an acclaimed keynote speaker on the topics of technology, entrepreneurship, and marketing. Hyder teaches organizations and business leaders the value of reinvention and rebranding for the right audience, as well as suggesting proven strategies on how to acquire and retain customers. As a visionary, digital strategist, and top influencer, she has shared the stage with the likes of President Barack Obama and the Dali Lama, using her wealth of knowledge on stages that reach and inspire thousands of people.  Simply put, Shama Hyder is revolutionizing the way organizations promote their business.
For more information on booking Shama Hyder for one of your events, check out her page on our website or call our office at 1.800.345.5607.
Subscribe to our blog
Stay up to date on all the latest news at Eagles Talent
By continuing to browse, you consent to our use of cookies. To know more, please view our
Privacy Policy.
Hide