In honor of Caribbean Heritage Month, we would like to highlight some of our favorite Caribbean dishes from our favorite celebrity chefs, such as….
Chef Joe Luginbill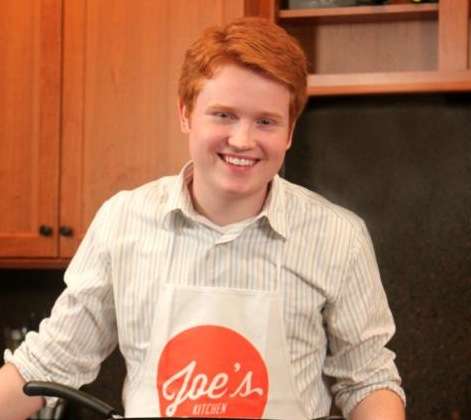 Chef Joe Luginbill is a nationally renowned chef, businessman, and star of "Joe's Kitchen," a YouTube based show with over 2 million views. Chef Luginbill blends his youthful energy and love of cooking to share his skills and passion with the world. Check out his recipe for Low-Fat Beef Curry Bowl here!
Ingredients:
Non-Stick cooking spray
1 lb of extra lean ground beef
3 cups of cubed peeled eggplant
1-½ cups of chopped zucchini (1 medium)
2 teaspoons of curry powder
¼ teaspoon of ground apple pie slice
2 teaspoons of chopped fresh ginger
1 14-ounce can of low sodium beef broth
1 14-ounce can of diced tomatoes with onion and garlic, undrained
1 cup of water
1 15 ounce can of garbanzo beans, rinsed and drained
½ cup of chopped avocado
Directions
1. Use lightly sprayed pan over medium hot heat, add ground beef
2. Cook for about five minutes, drain the meat and put it into bowl
3. Add eggplant and zucchini in the pan, cook for about five minutes
4. After five minutes, add curry spice, ground apple pie slice, and fresh chopped ginger into pan. Cook for 30 seconds
5. Add beef broth, peas, diced tomatoes, water and beef
6.Let it simmer for five minutes
7. Add avocado and enjoy
Serves 4
Interested in booking Chef Joe Luginbill, check out his profile on our website or call Eagles Talent Speakers Bureau at 1-800-345-5607.
Want more recipes?
…then check out other dishes in honor of Caribbean Heritage Month from Chef Curtis Aikens, Dr. John La Puma, Chef Darren McGrady, and Chef Joey Altman!