Two speakers we've had the pleasure to work with here at Eagles Talent have teamed up together to launch their book, Leading with Gratitude: Eight Leadership Practices for Extraordinary Business Results. Adrian Gostick and Chester Elton are two of the most influential voices in leadership and workplace trends. In their newest book, scheduled for release in March 2020, they provide managers and executives with easy ways to add more gratitude to the everyday work environment to help bolster moral, efficiency, and profitability. 
Adrian and Chester have been collaborating for decades and are founders of The Culture Works, a global training and consulting company focused on creating great places to work. They are also authors of The New York Times and #1 USA Today and Wall Street Journal best-selling leadership books – The Carrot Principle and The Best Team Wins. Their books have been translated into more than 30 languages and have sold more than 1.5 million copies worldwide.
In addition to their new book, they've also developed a new keynote program perfect for companies who are looking to reduce turnover and engage their employees in 2020.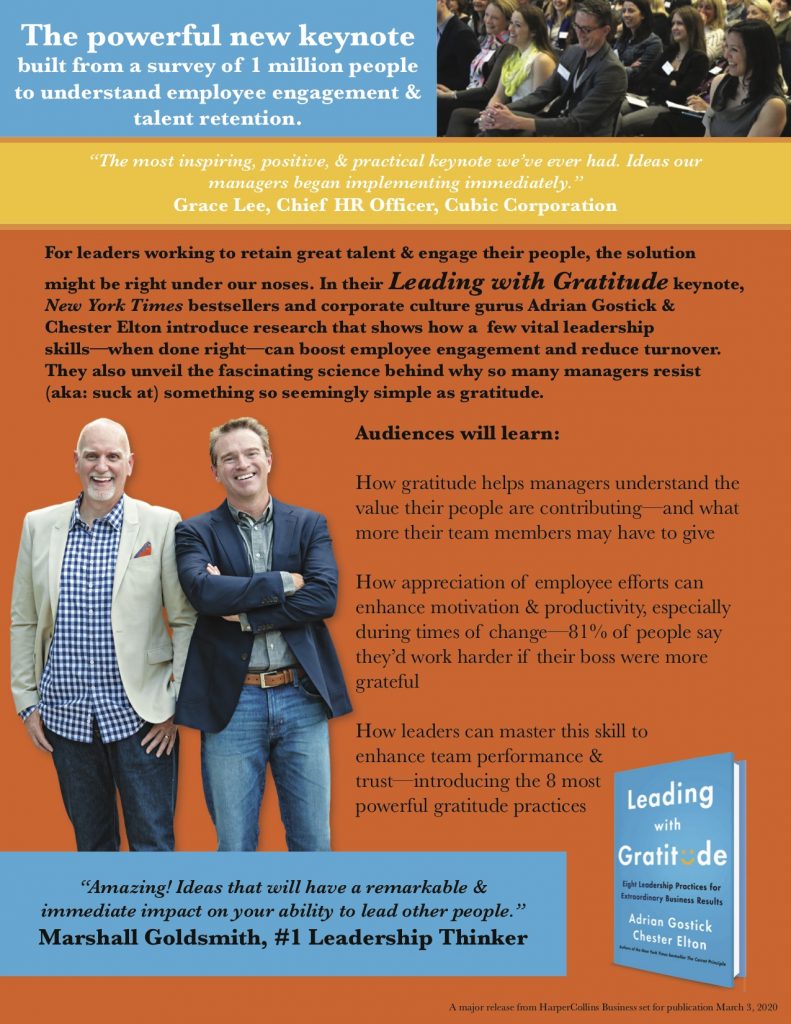 Contact us today to book Adrian and/or Chester to help your company engage your employees to deliver on strategy, vision and values!
Eagles Talent is here to connect you with talent and make these experiences the best they can be. Reach out to us today for more information or to get started.