Why is Lori Greiner the best speaker for your organization?
Lori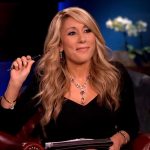 Greiner managed to turn one simple idea to a worldwide multi-million dollar brand. As a star on the hit television show "Shark Tank," Lori has had the unique responsibility of hearing out hundreds of pitches and determining whats right and whats wrong with individual business plans. As a mentor, Lori works closely with different entrepreneurs and lends her exceptional expertise to aid them along their journey.
As a business entrepreneurship and motivational keynote speaker, Lori travels across the nation delivering effective, yet, exhilarating presentations. Not only does she head on of the most popular jewelry and cosmetic organizers of her time, she also have an impressive success rate of 90% of her "Shark Tank" investments. 
When she's not being an ultra successful entrepreneur, Lori's prides herself on being a doting humanitarian who encourages everyone around her to "pay it forward." In today's economy, Lori's unique success story provides a blueprint that all Americans can accomplish with the right amount of hard work and determination. Lori shares this determination with others and reflects them in her best selling books and keynote engagements alike!
For more information on booking Lori Greiner for one of your events, check out her page on our website or call our office at 1.800.345.5607.