Why are clients rushing to book Archie Manning?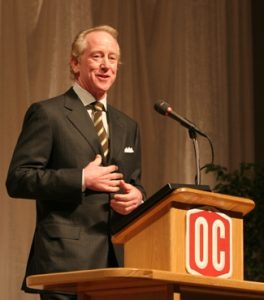 As a legendary former quarterback for the New Orleans Saints, keynote speaker Archie Manning knows a thing or two about teamwork. Using years of experience and knowledge from the NFL, Archie takes valuable lessons learned on, and off the field, and applies them to real world issues that pertain to just about every organization. As a well rounded entertainer, Archie is not only a former NFL player, but a successful family man, businessman and humanitarian, receiving numerous awards for his charitable contributions.
When he's not busy building an empire with his two superstar sons, Eli and Peyton Manning, Archie travels around the world as an in demand keynote speaker on topics such as leadership, team building, sports and more. Audience members benefit from his fresh and straightforward approach and apply them to various aspects of their lives, allowing them to tackle any obstacle in their way.
Program Details
NFL War Stories 

Personal Management 

Principles for Success
For more information on booking Archie Manning for one of your events, check out his page on our website or call our office at 1.800.345.5607.