Why are clients rushing to book Ken Gronbach?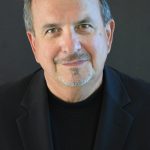 Ken Gronbach is one of the nation's leading experts on aging and marketing. By keeping a keen eye on demographics, Gronbach combines his findings with the realities around us in order to produce a wide-range of results for organizations around the globe. 
As a keynote speaker, Gronbach simplifies some of the most complicated concepts with his unique brand of wit, humor and common sense. His keynote presentations thoroughly outline the growing challenges that are faced in the multi-generational workforce, particularly between the Baby Boomers, Gen X and Gen Y, and provides practice solutions to these challenges. In addition, Gronbach addresses the workplace differences in regards to cultural diversity and all of the benefits that ensue from combining a world-view of various perspectives. Check out some of his programs below.
Program Details:
Charting the Course Through Demographic Change
Marketing to Generation Y: Forget What You Think You Know
Marketing To The Baby Boomer, The New Demand
The New Housing Market And How To Cash In
Reaching The Generations – Why Internet Marketing Is Not Working
Why Manufacturing Will Return To The United States
For more information on booking Ken Gronbach for one of your events, check out his page on our website or call our office at 1.800.345.5607.