Why are clients rushing to book Tim Gard?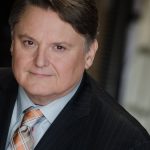 Tim Gard is a renown keynote speaker who believes in harnessing the power of productivity with a hint of humor. His keynote presentations put a heavy emphasis on resilience and resoucefulness, enhancing your organization and the way you approach tasks. With a unique ability to take complex ideas and make them simple, organizations embrace and love Tim Gard for his ability to inspire change and revolutionize the way people approach work. 
Using his humor skills as a key to reducing stress, Tim's positive attitude and encouraging demeanor allows him to successfully deliver effective keynote presentations that audiences and organizations alike benefit from. Here are some of his programs:
Program Details
Developing a Comic Vision
Tim Gard offers his powerfully humorous approach to stress-diffusion, proven effective in both professional and personal encounters!
Leadership . . .The Tao of Humor
This full or half-day workshop provides participants with a fresh approach to stress reduction through Tim's techniques. They encourage teamwork, personal accountability and good-humor characteristics.
Secrets of Choosing and Using Props
In this full or half-day workshop, Tim shows how to use ordinary items in extraordinary ways and neutralize life's stressors. Participants walk away able to invigorate and motivate themselves.
Laughter Becomes You
"Laughter Becomes You" builds on the foundation provided in "Developing a Comic Vision." This seminar includes more Comic Vision stress busters and enables you to use good humor at work.
For more information on booking Tim Gard for one of your events, check out his page on our website or call our office at 1.800.345.5607.