Today is National Coast Guard Day–a day dedicated to celebrating and honoring the brave! The United States Coast Guard is one of the five US Armed Forces and just one of the many reasons why thousands of Americans have survived traumatic situations. While all of the armed forces have gone above and beyond for our country, August 4th is dedicated to recognizing the honorable efforts of the US Coast Guard.
To show respect and admiration for this holiday, we wanted to highlight two motivational speakers that who have served.
---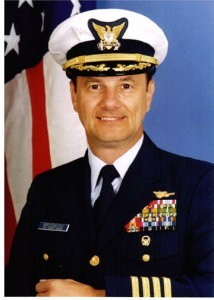 Captain Brudnicki was the Commanding Officer of the USCGC TAMAROA (WMEC-166), New Castle NH during "The Perfect Storm." During the Alaska Air Flight #261 tragedy, he supervised the search for survivors. He also supervised more than 15,000 Search & Rescue cases, which saved 1,600 lives and property valued at $135 million during his position of the Chief of Operations in August 1997. With 30-years experience of assessing risks, making decisions and leading teams, his keynote presentations will benefit any individual or group who are looking to implement serious change. more
Traveling from: New Hampshire
Fee: $7,501-$10,000 – exact fee falls within this range
Topics: Leadership, Team Building, Workplace Safety
---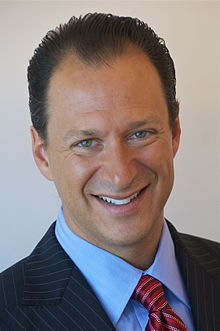 In addition to being a Private Investigator and the CSP & CEO of IDTheftSecurity.com, Robert Siciliano is also the United States Coast Guard Auxiliary Flotilla Staff Officer of the U.S. Department of Homeland Security whose motto is "Semper Paratus," which means, "Always Ready." Similar to Brudnicki, Siciliano has over 30 years of experience with being boldly committed to informing, educating, and empowering people so they can be protected from violence and crime in the physical and virtual worlds. He is ready to take on any challenge by teaching organizations everything they need to know from cyber security to guiding corporations to success during his speeches. more
Traveling From: Massachusetts
Fee: Call for free
Topics: Education, Youth Issues, Cyber Security & Identity Theft
---
For more information on booking motivational speakers, visit www.eaglestalent.com or call our office at 1.800.345.5607.
---
In America, there are thousands of events nationwide for you to get involved in and show your support for National Coast Guard Day! By posting on social media using the hash tag, #NationalCoastGuardDay, you can check out the local ones near you!