The Wimbledon tennis championship matches concluded last week with Serena Williams winning the Women's singles tournament, and Andy Murray winning the Men's singles tournament.
Williams, who is ranked as the world's top women's singles tennis player, won Wimbledon for a spectacular seventh time while tying the record held by Steffi Graf for most career Grand Slams with 22.
Along with her sister, Venus, the Williams sisters also took home a Women's doubles tournament victory adding to their legacy as arguably the best tennis duo of all time.
Murray, ranked number 2 in the world of male tennis players, won his second Men's singles Wimbledon title while capturing his third Major title overall.
In 2012, Murray also became the lone male player to win an Olympic gold medal and the U.S. Open during the same calendar year. Murray is also only the third man to win the gold medal and two majors on different court surfaces. 
Both of these players have been enjoying honorable and decorated careers by triumphing against all odds and pressure from their opposition. Their drive and dedication to the sport they love is what has made them champions.
However, not every athlete can be as physically gifted as Williams and Murray.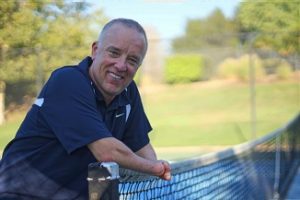 Tennis champion Roger Crawford has been fighting against his own body's limitations since the day he was born with ectrodactylism, a rare birth defect that impairs the mobility of all four limbs. Despite this obstacle, Crawford went on to become the only person in AMERICAN HISTORY to be a Division I athlete and a United States Professional Tennis Association athlete.
He even earned the Intercollegiate Tennis Association's highest honor; the Achievement Award presented by The International Tennis Hall of Fame!

Crawford learned from others as well as himself, that he could play tennis professionally as long as he did not let his disabilities define him.

His presentations show audiences how to turn the pages of their lives' most challenging chapters by maintaining a positive attitude. The amazing stories he shares in his keynote speeches teach attendees how to achieve extraordinary results, by triumphing over their personal trials.

Crawford is a brilliant example of how people can choose to change their lives for the better even when they are dealt the worst.
For more information on booking a keynote speaker for one of your events, check out www.eaglestalent.com or call our office at 1.800.345.5607.